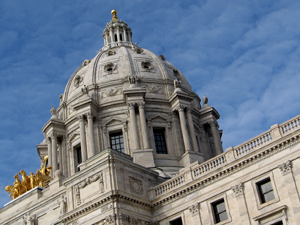 The budget debate starts heating up at the Minnesota Capitol Friday when lawmakers learn how much money they have to spend over the next two years.
Military service members and spouses trained as teachers, police officers, hair stylists and other professions requiring state certification could begin working immediately if they relocate to Minnesota through a new law that grants them temporary licenses.
DFL Gov. Mark Dayton signed four key pieces of legislation into law today, while declaring the recently concluded 2014 session a big success.