Mitt Romney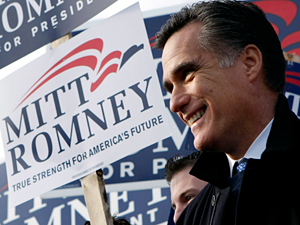 Election Coverage from MPR
Candidate snapshot
Party: Republican
Biography
Date of Birth: 03/12/1947
Place of Birth: Detroit, Mich.
Education: MBA, Harvard Business School, 1975
JD, Harvard Law School, 1975
BA, Brigham Young University, 1971
Religion: Church of Jesus Christ of Latter Day Saints
Resources
Podcast

The podcast that answers your voting questions.
In The Spotlight
Your daily note for good music, news and pop culture. With attempted jokes.