Dean Barkley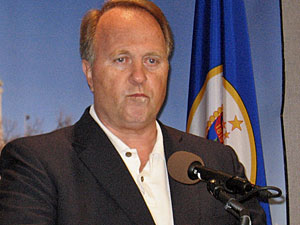 Election Coverage from MPR
Candidate snapshot
Party: Independence
Biography
Date of Birth: 08/31/1950
Place of Birth: Annandale, Minn.
Education: JD, Univ. of Minn Law School;
BA, Univ. of Minn.
Positions Held: U.S. Senator, Oct. 2002-Jan. 2003;
Business/Professional Experience: Office of Strategic Planning, 1999-2002; Private practice attorney
Resources
Podcast

The podcast that answers your voting questions.
Error 1044 : Access denied for user 'the_current_user'@'172.29.10.63' to database 'schedule'
Services
In The Spotlight
Your daily note for good music, news and pop culture. With attempted jokes.