The Parker Quartet will serve as MPR's first ever
Artists in Residence
in 2010 and will present various concerts, educational sessions, public appearances, and MPR interviews as a part of that residency.
Congratulations to the Parker Quartet on their Grammy™ Nomination for Best Chamber Music Performance for their Ligeti: String Quartest Nos. 1 & 2.
The Parker Quartet's residency with Classical Minnesota Public Radio is sponsored in part by the Arts and Cultural Heritage Fund created by the Minnesota Legacy Amendment. State funding is used only for residency activities that take place in Minnesota.

MPR Video: Parker Quartet performs Béla Bartók's String Quartet No. 1
The Parker Quartet, including Daniel Chong, Karen Kim, Jessica Bodner and Kee-Hyun Kim, performed the third movement of Béla Bartók's String Quartet No. 1 in A minor live in studio at Classical Minnesota Public Radio.
Classical Notes:
The Parker Quartet Step Outside of the Concert Hall
The Parker Quartet performed at the "non-traditional" (at least for classical musicians) Varsity Theater in Minneapolis on April 15.

Exploring Iowa
The Parker Quartet continues their Artists-in-Residence tour with a performance in Decorah, Iowa

The Parker Quartet's triumphant return from the north
The Parker Quartet just returned from the first leg of their tour, playing shows in Bemidji and Souix Falls. They shared some of their thoughts with us about the trip and their performances.

The Parker Quartet takes on Duluth
The Parker Quartet continued their Artist in Residence tour this week with a performance in Duluth on Tuesday night. Luckily, they didn't encounter any bears.

The Parker Quartet Heads North
The Parker Quartet begins the first leg of their Minnesota tour tonight in Bemidji. The group shared their thoughts on the impending trip.


Minnesota Monthly: A First for Four
Residency allows Parker Quartet to reach new audiences

The Washington Post: Parker String Quartet at Library of Congress
The Parker Quartet
The Parker Quartet Homepage

The New York Times calls the Parker Quartet "something extraordinary." The Boston Globe hails their "fiercely committed performances." The Washington Post declares them "a quartet that deserves close attention." Just three months after winning the 2005 Concert Artists Guild Competition, the Quartet captured First Prize and the Mozart Prize at the Bordeaux International String Quartet Competition, sparking international acclaim. (Read more)
Daniel Chong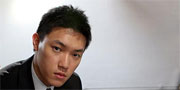 Daniel Chong was born in sunny Southern California where at the age of four a violin was placed in his hands. When he was twelve, Daniel moved to the east coast where he roamed the halls of the Curtis Institute of Music, the Cleveland Institute, and the New England Conservatory where he eventually earned his B.M. and M.M. degrees. (
Read more
)
Karen Kim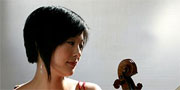 Violinist Karen Kim is a founding member of the Parker Quartet and has performed internationally as both a soloist and chamber musician. She has presented solo performances at Jordan Hall in Boston, the Kennedy Center for the Performing Arts in Washington, D.C. and Steinway Hall in New York City. (
Read more
)
Jessica Bodner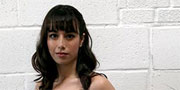 Violist Jessica Bodner began playing the violin at the age of two and then switched to the viola at the age of twelve after only wanting to play on the violin's G-string. A native of Houston, Texas, Jessica began playing and loving chamber music from the time she was in elementary school. (
Read more
)
Kee Hyun Kim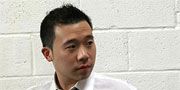 A native of Seoul, Korea, Kee Hyun Kim is active as a soloist and as a chamber musician. He has participated in many prestigious festivals, including the Mostly Mozart Festival, the Kronberg Cello Master classes and Festival, the World Cello Congress III, Sarasota Music Festival, and Music Academy of the West, among others. (
Read more
)