Canceled: Tuesday, April 16, 2013 at 7 p.m.
John Luther Adams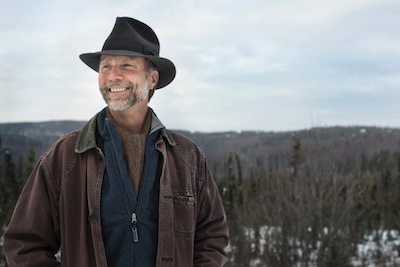 "One of the most original musical thinkers of the new century."
–
Alex Ross, The New Yorker
John Luther Adams is a composer whose life and work are deeply rooted in the natural world. Adams composes for orchestra, chamber ensembles, percussion and electronic media, and his music is recorded on Cold Blue, New World, Mode, Cantaloupe and New Albion. A recipient of the Heinz Award for his contributions to raising environmental awareness, Adams has also been honored with the Nemmers Prize from Northwestern University "for melding the physical and musical worlds into a unique artistic vision that transcends stylistic boundaries."
This event has been canceled.
Canceled: Wednesday, May 29, 2013 at 7 p.m.
Shawn Jaeger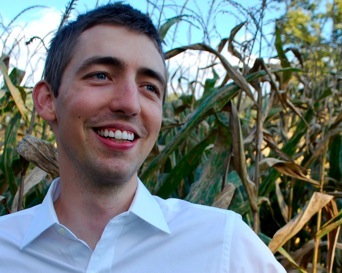 "[Jaeger creates] spare, enigmatic melodies that leap and ooze unpredictably… you sense the entire audience holding its breath in wonder."
–
The New York Times
Shawn Jaeger was born in Louisville, Kentucky in 1985. His music, described as "introspective, mournful […] evocative" by The New York Times draws inspiration from Appalachian ballad singing and Old Regular Baptist hymnody. Honors include an ASCAP Foundation Morton Gould Young Composers Award, the Northwestern University M. William Karlins and William T. Faricy Awards, and two BMI Student Composer Awards. His works have been performed by the JACK Quartet, Ensemble Dal Niente, the Northwestern University Contemporary Music Ensemble, and Duo Borealis at venues including Zankel Hall, Merkin Concert Hall, the Chicago Cultural Center, and on radio station WUOL. In 2010, Jaeger received a commission from Carnegie Hall's Weill Music Institute as part of a Professional Training Workshop led by soprano Dawn Upshaw and composer Donnacha Dennehy. Currently, Jaeger is a doctoral candidate at Northwestern University, having previously received a bachelor's degree from the University of Michigan. He lives in the Hudson River Valley with his wife, soprano Lucy Dhegrae.
This event has been canceled.
Previously
"To call Schneider the most important woman in jazz is missing the point… She is a major composer — period."
–
Time Magazine
Maria Schneider's music has been hailed by critics as "evocative, majestic, magical, heart-stoppingly gorgeous, and beyond categorization." She and her orchestra became widely known starting in 1994 when they released their first recording, Evanescence. With that recording, Schneider began to develop her personal way of writing for her 17-member collective, tailoring her compositions to distinctly highlight the unique voices of the group. Subsequently, the Maria Schneider Orchestra has performed at festivals and concert halls worldwide. She herself has received numerous commissions and guest conducting invites, working with over 85 groups from over 30 countries spanning Europe, South America, Australia, Asia and North America.
Audio and video archive of the conversation »
Thursday, November 1 at 7 p.m.
Laurie Anderson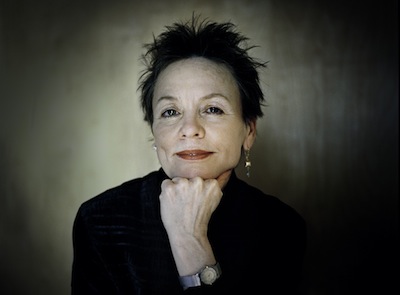 "Laurie Anderson is the most stimulating female artist on the planet… pushing the barriers but always supremely musical, Anderson is manna for the heart, soul and mind."
–
Mojo
Laurie Anderson is one of America's most renowned — and daring — creative pioneers. Known primarily for her multimedia presentations, she has cast herself in roles as varied as visual artist, composer, poet, photographer, filmmaker, electronics whiz, vocalist, and instrumentalist.
Co-sponsored by Walker Art Center, Saint Paul Chamber Orchestra, American Composers Forum and Minnesota Public Radio
Sold out.
Canceled: Wednesday, February 13, 2013 at 7 p.m.
"John Corigliano's musical language is unique and unmistakable yet rooted in the grand traditions of the past... He is a performer's dream — every note has a place, a direction and a purpose, and his mastery of sound colour in orchestration is unparalleled."
–
Joshua Bell, Gramophone
The American John Corigliano continues to add to one of the richest, most unusual, and most widely celebrated bodies of work any composer has created over the last forty years. Corigliano's numerous scores — including three symphonies and eight concerti among over one hundred chamber, vocal, choral, and orchestral works — have been performed and recorded by many of the most prominent orchestras, soloists, and chamber musicians in the world. One of the few living composers to have a string quartet named for him, Corigliano serves on the composition faculty at the Juilliard School of Music and holds the position of Distinguished Professor of Music at Lehman College, City University of New York, which has established a scholarship in his name; for the past fourteen years he and his partner, the composer-librettist Mark Adamo, have divided their time between Manhattan and Kent Cliffs, New York.
This event has been canceled.
Tuesday, March 19 at 7 p.m.
Rescheduled: Nicola Campogrande
"One of the most interesting Italian composers of the young generation"
–
Amazon.com
After graduating in the Conservatories of Milan and Paris, Nicola Campogrande started developing a personal style that today is considered absolutely original and able to connect the past and the present in a fascinating new path. Playing his scores, musicians like Gauthier Capuçon, Mario Brunello, Jean-Bernard Pommier, Emanuele Arciuli, Paul Daniel, Anna Kravtchenko, Massimo Quarta or the Quartetto del Teatro alla Scala appreciate the freshness and the vitality of his music but also his ability to touch the heart of the listeners.
This event has been canceled.
Host: Daniel Gilliam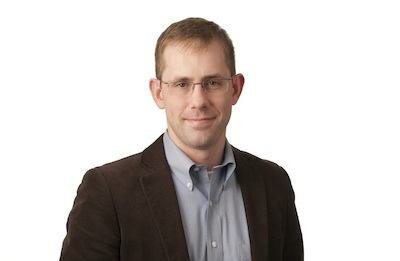 Daniel Gilliam is a composer of art songs, choral, orchestra, and chamber music. Commissioned and performed by City Center Opera Theater, Arsenal Trio, The Phoenix Concerts and The Seasons Music Festival, the Louisville Youth Choir, Turin Philharmonic Orchestra, and Central Presbyterian Church (Louisville). Gilliam is formerly the Program Director of Classical Minnesota Public Radio, and currently the Program Director at Classical 90.5 WUOL in Louisville, Kentucky.
Sponsored by
Wine generously provided by Solo Vino
Food generously provided by Scusi