25 Influential Minnesotans in Washington
While few of these names are familiar to most people in Minnesota, these 25 people are making an impact in Washington, D.C. The list includes a former senator, advisers to President Barack Obama and members of the media.
---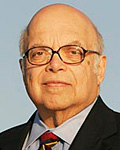 Michael S. Berman
Job: President of the Duberstein Group, Inc.
Minnesota connection: University of Minnesota Duluth
Influence: Berman's Washington lobbying firm's powerful client list includes Anheuser-Busch, The American Medical Association and BP. Berman's early career was connected with Walter Mondale. He was Vice President Mondale's counsel and deputy chief of staff, and national coordinator for his presidential run. Berman has worked on every Democratic presidential campaign since 1964, and every Democratic convention since 1968, scheduling the public sessions at six conventions.
---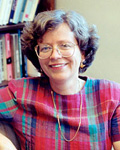 Rebecca Blank
Job: Under Secretary of Commerce for Economic Affairs at the Department of Commerce
Minnesota connection: Graduate in economics from the University of Minnesota
Influence: Blank oversees data-gathering operations at the nation's two top statistical agencies: The Bureau of Economic Analysis and the Census Bureau. She was dean of the Gerald R. Ford School of Public Policy at the University of Michigan, co-director of the National Poverty Center and served as a member of President Clinton's Council of Economic Advisers.
---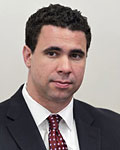 Photo: J. Scott Applewhite, AP
Bill Burton
Job: Deputy White House Press Secretary
Minnesota connection: B.A., University of Minnesota (1999)
Influence: Burton is one of the youngest candidates under consideration for the open White House press secretary post after Robert Gibbs' recent resignation. He was press secretary for Rep. Bill Luther (D-Minn.); Sen. Tom Harkin (D-Iowa); Rep. Richard Gephardt (D-Mo.); and Sen. John Kerry (D-Mass.). He also served as press secretary for the Democratic Congressional Campaign Committee.
---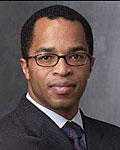 Jonathan Capehart
Job: Editorial Writer, The Washington Post
Minnesota connection: Graduate of Carleton College, where he studied under Paul Wellstone.
Influence: A high-profile opinion maker, he often appears on CNN and MSNBC as a political expert. Before the Washington Post, Capehart wrote for NBC's Today Show, the New York Daily News, and Bloomberg News.
---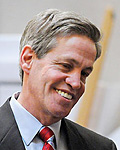 Norm Coleman
Job: Head of American Action Network, a conservative think tank
Minnesota connection: Prosecutor for Minnesota Attorney General's office (1976-1993); St. Paul mayor (1993-1998); U.S. Senator (2002-2008)
Influence: Coleman, a Democrat-turned Republican, voted against oil drilling in the Arctic National Wildlife Refugee and for a minimum wage increase -- distinctions that situated him as a moderate Republican in the Senate. He also chaired the Permanent Subcommittee on Investigations from 2002-2006. An investigation surrounding corruption in the United Nations' Oil for Food program in 2004 led him to call for the resignation of then-U.N. Secretary General Kofi Annan. For nearly eight months, he was locked in one of the tightest Senate battles in history against DFLer Al Franken following the 2008 election. Franken won the seat by a 225-vote margin.
---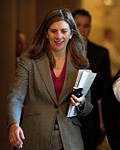 Lisa Gilbertson Wolski
Job: Chief of Staff to Sen. Jon Kyl, R-Ariz. (Senate minority whip)
Minnesota connection: Grew up in Wayzata; worked as legislative aide for former Rep. Jim Ramstad (R-Minn.)
Influence: Wolski began working for Sen. Kyl in 2003 as his tax counsel. Last year she was named to Roll Call's "Fabulous Fifty" list of staffers who are considered top movers and shakers on the Hill. They are judged on their know-how, muscle, spin control, and access.
---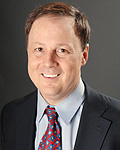 John Harris
Job: Editor in Chief and creator of Politico
Minnesota connection: Carleton College graduate
Influence: Harris started as an intern at The Washington Post, and spent 20 years at the paper as a reporter and editor. He was one of the co-founders of Politico in 2007, which transformed political news coverage in Washington. With an editorial staff of nearly 100, including eight reporters at the White House, Politico now has a larger presence in the West Wing than any other news organization.
---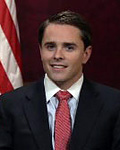 Josh Holmes
Job: Chief of Staff, personal office of Sen. Minority Leader Mitch McConnell (R-Ky.)
Minnesota connection: Minnetonka; worked for former Sen. Norm Coleman.
Influence: Holmes has expertise in campaign communications. In 2006, he became the staff director at the Senate Republican Communications Center, and helped create the messages that led to Republican gains in the Senate in 2010. Now his focus is pushing for legislation that Kentuckians desire, like reducing spending, and reforming entitlement programs.
---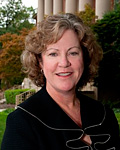 Kathy Hudson
Job: Chief of Staff and Deputy Director, National Institutes of Health
Minnesota connection: Carleton College graduate
Influence: Hudson has the power to steer legislation on wide range of bioethical topics, ranging from genetically modified food to embryonic stem cell research. She is one of NIH's most prominent bridges between research and public policy. Hudson previously was the director of Johns Hopkins Genetics & Public Policy Center.
---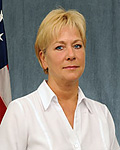 Mary Kendall
Job: Inspector General of the Interior Department
Minnesota connection: B.A. from St.Olaf College, J.D. from William Mitchell College of Law
Influence: Kendall's job is to root out corruption and inefficiency within the Interior Department, which oversees all land, resources and offshore property belonging to the United States. She investigates everything from the U.S. Fish & Wildlife Service to the Geological Survey to the now-renamed Minerals Management Service (MMS), which had oversight of the Deepwater Horizon oil rig that exploded in April 2010.
---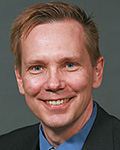 Steve Kosiak
Job: Associate Director for Defense and International Affairs at the Office of Management and Budget
Minnesota connection: B.A. in history and political science from the University of Minnesota
Influence: Kosiak offers guidance on how to identify and cut wasteful military spending without weakening the Armed Forces. Kosiak was vice president for budget studies at the Center for Strategic and Budgetary Assessments. He is a professor for the Security Studies Program at Georgetown University, where he has taught since 2001.
---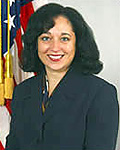 Michele Leonhart
Job: Acting Administrator of the Drug Enforcement Administration
Minnesota connection: Grew up in St. Paul; graduate of Bemidji State University
Influence: Leonhart is the face of America's war on drugs. The Drug Enforcement Agency's top priority is to fight drug-related violence on the U.S.-Mexico border. She was a police officer in Baltimore, and became the first DEA undercover agent in Minneapolis. Later she led divisions in Los Angeles and Washington, D.C.
---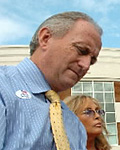 Terry Lierman
Job: Chief of Staff to House Majority Leader Steny Hoyer, D-Md.
Minnesota connection: Winona State University, B.A. in political science; University of Minnesota and University of Wisconsin-Madison's Center for the Study of Public Policy and Administration, M.A.
Influence: One of the most powerful staffers in Washington, Lierman works on top-priority Democratic policy issues. Roll Call dubbed him one of the Hill's "powers behind the throne." Lierman has chaired the Maryland Democratic Party beginning in 2004, and was national finance co-chair for Howard Dean's presidential campaign. He also ran for Congress in 2000.
---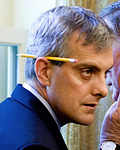 Denis McDonough
Job: Deputy National Security Advisor to President Obama
Minnesota connection: Stillwater, Minn.; B.A. St. John's University
Influence: McDonough runs the "deputies meeting" for the National Security Council, which is often where the real national security decisions are made. McDonough was a senior advisor on foreign policy issues on President Obama's transition team, and for Obama's 2008 campaign. Prior to that, he was a Senior Fellow at the Center for American Progress. McDonough also worked in Congress, including as foreign policy advisor for former Senate Majority Leader Tom Daschle, D-S.D.
---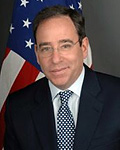 Tom Nides
Job: Deputy U.S. Secretary of State for Management and Resources (No. 2 job at the State Department)
Minnesota connection: Born in Duluth, educated at University of Minnesota
Influence: Nides manages personnel and budget but more importantly, he serves as Hillary Clinton's liaison to Congress. Nides worked on Walter Mondale's 1984 presidential campaign. In the years following he worked for various members of Congress before going to the Trade Office, which he left in 1997 for Wall Street. Nides was sworn in at the State Department earlier this month, leaving a seven-figure position at Morgan Stanley.
---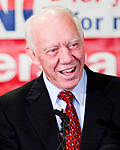 James Oberstar
Job: Visiting scholar and chair of the board for the University of Minnesota Humphrey Institute's Center for Excellence in Rural Safety
Minnesota connection: Chisholm, Minn.; B.A., College of St. Thomas (1956); 18-term U.S. Representative, Minnesota's 8th District (1975-2011)
Influence: Oberstar's legacy as Minnesota's longest-serving congressman remains as a proponent of public works, lobbying for Minnesota infrastructure that includes new overpasses on Interstate 35 in Forest Lake, a new Duluth airport terminal and several public trails throughout the state.
---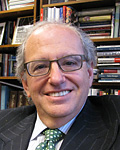 Norman J. Ornstein
Job: Resident Scholar at the American Enterprise Institute, a think tank
Minnesota connection: B.A., University of Minnesota; M.A. and Ph.D.
Influence: Ornstein's campaign finance reform group helped shape the McCain-Feingold campaign finance reform law. He's also testified on Capitol Hill on congressional rules and has written about how to fix Congress. He is co-director of the Election Reform Project; weekly columnist for Roll Call; founder and director of the Campaign Finance Reform Working Group; election analyst for CBS News; senior adviser to the Pew Research Center for the People and the Press.
---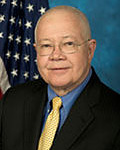 Robert Petzel
Job: Under Secretary for Health at the Veteran's Administration
Minnesota connection: Born in Minneapolis; St. Olaf College graduate
Influence: Petzel is charged with addressing failures of the VA health-care system and implementing new policies to ensure a better quality of life for veterans across the country.
---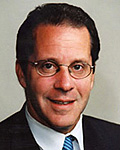 Gene Sperling
Job: Director of the National Economic Council
Minnesota connection: University of Minnesota, B.A. in political science (1981)
Influence: Sperling is the driving force behind implementing President Obama's economic policy agenda in Washington. Sperling briefs the president daily on economic issues. During the Clinton administration, he was director of the National Economic Council where he advocated on behalf of lower-income families and small businesses. He also wields power and credibility on Wall Street, where he was a Goldman Sachs consultant.
---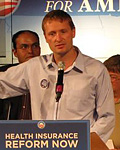 Photo: M.E. Broderick, Democracy for New Mexico
Mitch Stewart
Job: Executive Director of Organizing for America
Minnesota connection: Former director for the Minnesota DFL Party
Influence: Mitch Stewart's job consists of urging former Obama campaign activists to spread information and engage in national politics at a legislative level. He works at Organizing for America to mobilize a 13-million-member e-mail list into political action. In 2009, OFA helped push for the the passage of the stimulus package and a massive health-care overhaul, which was enacted in March 2010.
---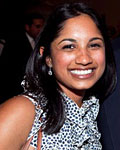 Photo: Paul Morigi, Getty Images
Semonti Stephens
Job: Deputy Press Secretary to First Lady Michelle Obama
Minnesota connection: Born in Crystal, Minn.; B.A. in political science and communication from Gustavus Adolphus College (2003)
Influence: Stephens connects Mrs. Obama, arguably one of the most influential women in America, to the press. While still a student at Gustavus Adolphus College, Stephens interned for the late Sen. Paul Wellstone and worked on one of his campaigns. In 2005, she was press secretary for then-Sen. Mark Dayton. In 2007, she was Sen. Amy Klobuchar's press secretary and communications director. She joined Obama's staff during the 2008 campaign.
---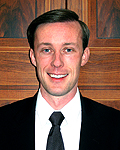 Jake Sullivan
Job: Deputy Chief of Staff to the Secretary of State
Minnesota connection: Went to school and practiced law at Faegre & Benson in Minneapolis; spent time as Amy Klobuchar's chief counsel before joining Hillary Clinton's campaign
Influence: Sullivan has been named by Time Magazine as one of the country's political "rising stars" in its "40 Under 40" list of emerging civic leaders. A Rhodes Scholar and graduate of Yale Law School, Sullivan joined Hillary Clinton's 2008 presidential campaign. He moved from Clinton's campaign to Barack Obama's after the 2008 primaries, then rejoined Clinton when Obama tapped her for Secretary of State.
---
Paul Tewes
Job: Political Consultant, Tewes-Hildebrand
Minnesota connection: Born in Mountain Lake, Minn.; graduate of Carleton College
Influence: Tewes and his partner Steve Hildebrand, President Obama's deputy campaign manager, run a political campaign consulting firm out of Washington D.C. Both partners are considered among Obama's top advisors. Starting as a field organizer for Anna Wynia's 1992 U.S. Senate campaign, Tewes then moved up the ranks to manage the campaign of U.S. Rep. David Minge, and Wisconsin U.S. Sen. Russ Feingold. Eventually he became political director of the Democratic Senatorial Campaign Committee, and then moved to the 2008 Obama campaign. Obama later appointed him as head of the Democratic National committee.
---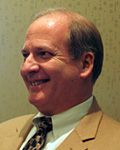 Vin Weber
Job: Managing Partner at Clark & Weinstock, a lobbying firm
Minnesota connection: Born in Slayton, Minn.; graduate of the University of Minnesota
Influence: Weber is a well-known and well-respected lobbyist and Republican strategist. He's advised numerous Minnesota politicians, the most recent former Gov. Pawlenty and congressional candidate Randy Demmer, who challenged Democratic Rep. Tim Walz in 2010. He is former Republican congressman who served in the U.S. House from 1981-1992; helped start the Washington think tank Empower America in 1993; and co-chaired Tim Pawlenty's Freedom First political action committee. Weber is a senior fellow at the University of Minnesota's Humphrey Institute.
---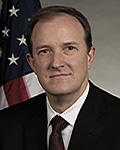 Kevin Wolf
Job: Assistant Secretary of Commerce for Export Administration
Minnesota connection: M.A. in public affairs and law degree from University of Minnesota
Influence: Wolf's chief responsibility is to maintain airtight restrictions on exports of so called "dual-use items," commercial products that could potentially be used for military purposes in other countries. One of Wolf's primary powers is to provide direction to and management of the national defense and nonproliferation functions delegated to the Bureau of Industry and Security, which includes preventing countries from illegally acquiring weapons advancement technology.
---