Cathy Wurzer and the Morning Edition team are in Washington this week as MPR News gauges Minnesota's influence in the federal government.
TOP STORY

Reps. Michele Bachmann and Erik Paulsen are both gaining power and influence in Congress -- but they're doing it in strikingly different ways.
Like most freshman congressmen, Paulsen kept a low profile. Now in his second term, he's been named to the powerful Ways & Means Committee.
Bachmann's profile is anything but low. She's a regular fixture on Fox News, and is now being mentioned as a possible presidential candidate.
Who'll be more powerful in the long run? Read the story »
---
STORY

American Crystal Sugar, the Moorhead-based co-op of about 3,000 sugar beet farmers, doesn't even crack the top 50 largest Minnesota companies.
But when it comes to influence in Washington, Crystal is king.
American Crystal Sugar spent between $1 million and $2 million last year lobbying the federal government. That's about the same level as Cargill—a company almost 100 times its size. Read the story »
---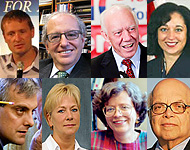 While many of these names are likely unfamiliar to most people in Minnesota, these 25 people are making an impact in Washington, D.C. Read more »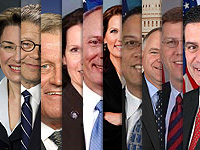 Members of Minnesota's congressional delegation have served an average of 5.7 years in Congress. Forty states' delegations have more seniority on average, and eight states have less. Read more »
CAPITOL VIEW BLOG IN D.C.

---
MORNING EDITION INTERVIEWS

In The Spotlight
Your daily note for good music, news and pop culture. With attempted jokes.