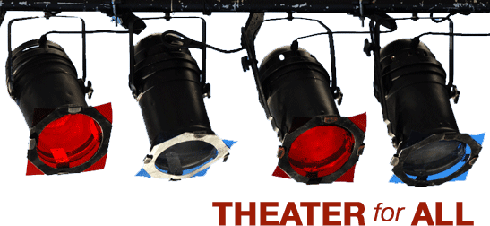 By Marianne Combs, Minnesota Public Radio, September 2007
Minnesota is full of people who have kept a life on the stage alive through their community theater. In fact, Minnesota is one of the best states for community theater in the nation. Minnesota Public Radio is taking a look at the enduring appeal of community theaters, why they are so strong in Minnesota, and what those theaters give back to their communities.
We want to hear your stories about community theater, too. Are you involved in your own local productions? Do you attend their performances? Write to us and share your experiences, and we'll add your theater to our interactive map.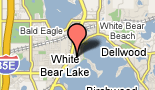 Check to see which theaters are represented. GO»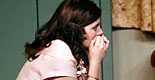 Meet a young actress in her first lead role. GO»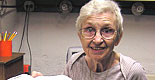 Meet the costume designer, who has been involved in the theater for 37 years. GO»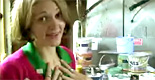 Tour the remodeled church that is the venue for the theater. GO»

Community theater welcomes all
Minnesotans have long had a love affair with community theater. There are approximately 300 such theaters across the state, from Grand Marais to Fergus Falls to Owatonna, and many have thrived for decades.

A budding actress takes the stage
Community theater is alive and well in Minnesota. We meet an aspiring young starlet who's using community theater to help launch her career.

Volunteers make it happen
Putting on a play involves a lot more people than just the actors on stage. That's especially true with community theater, where volunteers are the life blood of every production.

Does community equal quality?
Minnesota has an estimated 300 community theaters across the state. But community theaters often have a reputation for being of a lesser artistic standard than their professional colleagues.

An intimate experience
It's opening night at the Lakeshore Players Theatre, as the curtain rises on its production of "Harvey." Audiences appreciate the intimacy they find in community theaters.
Richfield Lutheran Church Community Theater

The size and ambitions of community theaters in Minnesota run the gamut. Richfield Lutheran Church in Minneapolis is a good example of the smaller end of the spectrum.

Bloomington Civic Theatre

With an annual budget of $750,000, Bloomington's community theater represents the more ambitious theater programs in the state.

County Seat Theater

The County Seat Theater in northeastern Minnesota is one of dozens of theaters that thrive in smaller towns and rural areas.