Sonic Architecture: Exploring Minnesota Through Sound
Minnesota is a land of beautiful spaces: from modern cities to rolling prairies, from dense forests to lakes large and small. And within all of those lovely lookouts there exist spaces of sound.
Sonic Architecture — a collaboration between Classical Minnesota Public Radio and Cantus, Classical MPR's 2010-2011 Artists-in-Residence — is a sound-based exploration of Minnesota's spaces. MPR cameras and microphones will venture into environments across Minnesota as each one is brought to life by the voices of a world-class vocal ensemble.
Imagine the majestic echoes beneath the limestone bluffs of St. Paul, or the gentle lapping of water filling the space between Lake Calhoun and Lake of the Isles; the unexpected reverberation inside empty grain barges hauling on the Mississippi, or the breathtakingly silent sound of winter's first snowfall. Now imagine these settings and many more commingling in a rich tapestry of soundscape and song, where Minnesota itself becomes the concert hall. That's Sonic Architecture.
Video

Cantus sing in the Soudan Underground Mine near Tower, MN.

Cantus sing in the Rotunda of the Minnesota State Capitol.

Gangsters, mushrooms, and Cantus. Singing in the caves.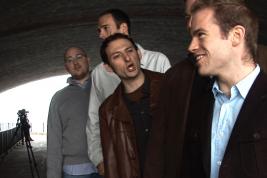 The men of Cantus take their voices under a bridge.

The unique reverb of this sculpture can only be described as magical.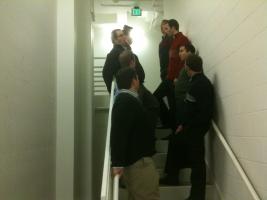 Cantus performs in a not-so-likely MPR space.
We invite you to join us in this sensory exploration.
And if you are inspired, take part in the conversation about the hidden, overlooked, unnoticed or even very public spaces that reverberate around you by leaving us a suggestion for a place we haven't yet noticed.
We look forward to sharing Minnesota with you in a way none of us has never heard it before.
Audio
Share this page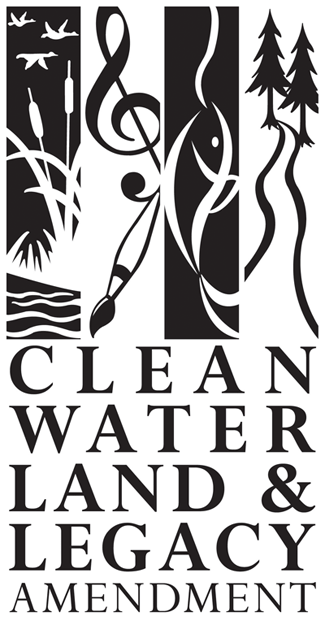 The Classical MPR Artist-in-Residence Program is made possible in part by the Minnesota Legacy Amendment's Arts and Cultural Heritage Fund
Error 1044 : Access denied for user 'the_current_user'@'172.29.10.64' to database 'schedule'