On May 24th, for the first-time ever, Minnesota Public Raido brought its three broadcast services togther to broadcast from Rochester, Minnesota. Take a look at some of the faces from the crowd attending the live broadcast and events.


Programming will highlight Rochester issues and culture, sharing the city's character with MPR's statewide and online audiences.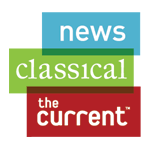 Set to take place at the Rochester Art Center, the day will begin with Midmorning, hosted by Kerri Miller; in the afternoon, Steve Staruch will host three hours of Classical Minnesota Public Radio; and Mark Wheat will finish the day with a three-hour broadcast of music on The Current.

A noon-time lunch break will give attendees and MPR hosts a chance to meet one another. They will also be joined by Rochester Mayor Ardell Brede and members of the Rochester City Council.


Listening Information: May 24, 2007
Activities: May 24, 2007
(With the exception of Midmorning, guest times are approximate.)
8:30 a.m. Doors open to the public
• Coffee and pastries available, provided by Daube's Bakery
9–11 a.m. Midmorning with Kerri Miller
• 9 a.m. (Listen) Researchers of Alzheimer's disease are discovering its early stages tell a great deal about the progress of the devastating disease. The guest is Dr. Ron Petersen. He's the director of the Mayo Alzheimer's Disease Research Clinic based in Rochester.
• 10 a.m. (Listen) Warren MacKenzie (famed potter whose work is currently on display at the Rochester Art Center)
Noon–1 p.m. lunch
• With Minnesota Public Radio's on air hosts, Mayor Ardell Brede and other special guests
• Hy-Vee South will provide a variety of soft drinks, and Barbeque sandwiches will be provided by Roscoe's Barbeque
3–6 p.m. live broadcast with Classical Minnesota Public Radio's Steve Staruch
• Lemonade will be served, provided by Daube's Bakery
• 3 p.m. Conductor Jere Lantz and Dolce Wind Quintet
• 4 p.m. Pianist Horacio Nuguid and Student quartet
7–10 p.m. Live broadcast with The Current's Mark Wheat
• Hy-Vee South will provide hors d'oeuvres
• 7 p.m. Steven Schmidt, organizer of the "Down By the Riverside" concert series in Rochester
• 8 p.m. Sam Spiczka, renowned metal sculptor
• 8:30 p.m. Stephen Geffre, award winning freelance photographer
• 9 p.m. Americana duo Jailhouse Payback
Location
MPR Day in Rochester is May 24th, 2007. The event is free and open to the public. Broadcasts and events will take place at the Rochester Art Center (free admission to the art center, too).

40 Civic Center Dr SE
Rochester, MN 55904

Click here for directions using Google Maps.

Parking information
Parking meters are enforced 8:00 a.m. to 5:00 p.m. Monday through Friday. Meters are not enforced after 5:00 p.m. on weekdays.

Park for free in any city ramp on weekdays after 5:00 p.m. and until 1:00 a.m. The Civic Center ramp is across from the Rochester Art Center accessible from First Avenue SE.

Rochester Parking maps