Subscribe to the Podcast
To subscribe to the podcast, click here or paste this URL into your podcast software:
http://minnesota.publicradio.org/tools/podcasts/musicheads.xml
Most Recent Episode:
Listen
In the music news for 11/22:
Doyle Bramhall Dead at 62
Austin, Texas-based blues drummer, singer and songwriter Doyle Bramhall died last week at the age of 62. Bramhall recorded a few albums of his own, most recently Is It News in 2007, though he is probably best known for his work with the Vaughan brothers, Stevie and Jimmie. He was largely involved in establishing Austin's reputation as a blues mecca.
Bramhall on the Austin blues scene:
Robin Gibb Diagnosed with Liver Cancer
Singer Robin Gibb, one of the two remaining Bee Gees, was diagnosed with liver cancer earlier in the year. He's reportedly been in and out of hospitals, canceling several performances and appearances due to intestinal problems, and last week he was admitted to a hospital in England where he was treated for inflammation of the colon. His twin brother Maurice died at the age of 53 due to a twisted small intestine, a congenital condition for which Robin has already undergone surgery.
Robin Gibb "I Started a Joke":
Google Music Launches
Last week saw the launch of Google Music, a service that allows customers access to their music library from any computer or Android device. Paired with the Music Beta site that launched six months ago, customers will be able to upload up to 20,000 songs as well as whatever is purchased to the cloud storage service. Additionally Google Music allows independent artists to sell their music directly to customers through the site. Warner is the only major distributor not on board at this point.
Official Promo:
Occupy Musicians Launches
Monday marked the launch of a new Occupy Wall Street affiliated website called Occupy Musicians. Established as a resource to help organize musicians who support the movement, Tom Morello, Lou Reed, Talib Kweli, Laurie Anderson and Ian McKaye were among the first to register. The site will be responsible for coordinating performances at the many protest sites around the country.
Tom Morello at OWS:
New Legislation Threatens to Make the Internet Lame
Congress is currently considering two pieces of legislation that could change the face of the internet forever. The Stop Online Piracy Act and the Protect Intellectual Property Act have come about in order to protect copyrights of artists and labels by prohibiting internet users from posting music and videos. The bills would allow the government to simply block any attempt to post copyrighted material, thereby avoiding lawsuits over copyright infringement. The chance of these passing is pretty high, what with bipartisan support from Congress and the power of lobbyists.
Yo! MTV Raps
After more than 15 years off the air, Yo! MTV Raps will return for just one night on December 4th. Premiering after MTV2's Sucker Free Awards, the retrospective Yo! MTV Raps Classic Cuts will feature appearances by the show's hosts, Fab 5 Freddy, Ed Lover and Dr. Dre (not the real Dr. Dre). The episode will revisit iconic songs from the show's original runs as well as feature guests like ?uestlove, Busta Rhymes, DJ Khaled, Q-Tip, Wiz Khalifa, Young Jeezy and Common.
ODB super drunk on Yo! MTV Raps:
On the Next Big Thing this week, Melanie introduces us to the Belgian garage-rock band Black Box Revelation. Their third full-length, My Perception, came out in October and is currently in stores. Receiving great reviews after their fist two albums, Set Your Head on Fire and Silver Threats, BBR is making its way over seas and continuing to get rave reviews. Their bio starts with the following quote: "Scuzzy guitars, crashing drums, unabashed energy and depth of soul." If that sounds like your deal then you should probably give these guys a listen.
The video for their fist single off the new album, "High on a Wire":
New in stores for the week of 11/22:
Kate Bush - 50 Words for Snow
Chris Cornell - Songbook
Willie Nelson - Remember Me Vol. 1
The Loom - Teeth
Snow Patrol - Fallen Empires
Doom Tree - No Kings
The Duke Spirit - Bruiser
Various Artists - Muppets Movie Soundtrack
The featured record release this week is the new one from Snow Patrol. Now based out of Glasgow, this Irish alt-pop band formed back in 1994 at the University of Dundee in Northern Ireland. Titled Fallen Empires, this album marks Snow Patrol's sixth studio album. Lead singer Gary Lightfoot has commented, "It's the longest album we've ever made by far but also the best. We took our time and I also had some bouts of writer's block. [...] Since 2009 I've gone through three writer's blocks but I'm glad because the results are great afterwards. They probably made me write better songs." A world tour should be kicking off soon as well.
The featured single, "Called Out in the Dark":
This week on the Guest List, Bill sits down with Mexican alt-pop singer-songwriter Ximena Sariñana. Her second studio album released in September and she was nominated for two Latin Grammys for her first album, Mediocre. She talks about what's been playing on her iPod lately. She, like so many guests, has discovered St. Vincent recently and is really digging on that. She also has been into an Andrew Bird-esque performer named Kishi Bashi, a multi-instrumentalist and electronic experimentalist. He's also a touring member of Of Montreal and plays back-up for Regina Spektor.
Here's "Bright Whites" off of Kishi Bashi's EP, Room For Dream:
This week on the Music Meeting, Bill is joined by weekend host David Campbell and afternoon host Mary Lucia. They're in to talk about the newest from former Oasis member Noel Gallagher. It's titled Noel Gallagher's High Flying Birds, and it is currently in stores. This album is much broader and more musically integrated than his work in Oasis. It really spotlights Noel's artistic vision in a way we didn't necessarily see in Oasis. This album allowed him to see his ideas come to fruition and it really works for him.
The first single, "The Death of You and Me":
David Bowie's
The Rise and Fall of Ziggy Stardust and the Spiders From Mars
is celebrating its 40th anniversary.
To say this is one of the most important and essential records in my life is an obvious understatement to my friends. It's so bad I can't even hear one song without expecting the next song on the album to start playing sequentially. It sounds like a record full of singles. This makes it all the more interesting to hear that when the record company — who were surprisingly hands-off during the making of the record — said "they didn't hear a single," Bowie went and banged out "Starman," only one of the best songs of his career.
Here. Here's your stinkin' single.
The persona David Bowie had created as Ziggy Stardust — this spaceman on earth trying to navigate his way — feels well thought-out and frankly a little well-rehearsed. One of the things I've always admired most in Bowie's career was his control over his image, and he's had so many different ones.
With Ziggy, it felt like a calculated move on Bowie's part to create this image and write a batch of songs to go along with it. Talking to Ken Scott, the co-producer and engineer of the record, apparently Ziggy was never meant to be a concept album. In fact, maybe only a few of the songs strung together made any sense to the rest of the record. That's surprising, isn't it? I think the image and the tunes seemed like a complete and fully realized package.
Ken Scott was collaborative with Bowie, they trusted each other and they had worked together on Hunky Dory. They had that album in the can when Bowie approached Scott to go back in the studio with these new songs. Then came the warning: "You might not dig these as there's more rock in these songs." Scott tried convincing Bowie to wait to record the new material until Hunky Dory would be released. He said sometimes being a good producer is just getting out of the way in the studio.
Many of the vocals were first or second takes and the entire record was recorded in two weeks at the legendary Trident Studios in London. Once in the studio, guitarist Mick Ronson had a lot of say in the arranging of the tunes. Thinking that the record on their hands would do nothing for the American audience was sadly true, as it never really charted here. But in the UK It blew up! Wham, bam, thank you ma'am!
Naturally everyone asks what is your favorite song off the record. I guess if I had to decide today it would be "Rock and Roll Suicide," a track that builds to a dramatic climax with Bowie screaming, "You're not alone/Give me your hand 'cause you're wonderful!"
Speaking to the disenfranchised in all of us: having not been a teenaged outsider in the '70s sporting glitter and freaky clothes, I can only imagine what it meant to his fans to hear a song so specifically written about them. And for them to know that not only are they not alone but they're also being led by this beautiful genderless alien from Mars — every parent's dream come true.
In summary, the record bounces all over with the quiet seething of "Five Years" to the amped up "Suffragette City" and the highlight track for me "Star," with one of my favorite lyrics ever: "I could fall asleep at night as a rock-and-roll star."
For the record, I still wear glitter and dress a little freaky myself.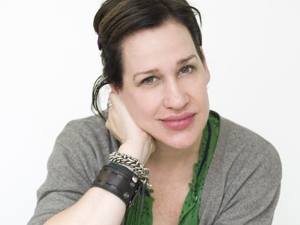 Mary Lucia can be heard weekdays 2 p.m.-6 p.m. on The Current. Lucia began her media career doing evenings at REV 105, co-hosted mornings on Zone 105, and hosted a talk show "Somethin' Stupid" on 1500 KSTP. From 1998-2001 she hosted the local music show Popular Creeps, a two-time Minnesota Music Award winner for "Best Locally Produced Show."
This week's Sneak Peak Outro comes from the new album by the Dayton, Ohio group Guided by Voices. Titled Let's Go Eat the Factory, it's the first GBV album since their disbandment back in 2004. The album is 21 tracks long and breaks away a bit from their usual two-minute-or-so song format. The record is set to release on January 1st, 2012. The sneak peak is titled "The Unsinkable Fats Domino."
Check it out here:
Previous Episodes
Musicheads: The Guest List (11/22/2011)
Musicheads: The Next Big Thing (11/22/2011)
Musicheads: Sneak Peak Outro (11/22/2011)
Musicheads Essentials: Dave Brubeck - Time Out