Friday Roundtable: Susan Rice, the ethics of drones
9:06 AM, November 30, 2012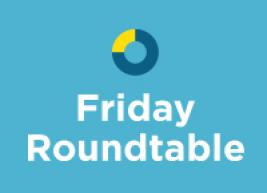 On the radio
Nick Hayes: Professor of history, University Chair in Critical Thinking at Saint John's University
Barbara Frey: Directs the human rights program at the University of Minnesota's Institute for Global Studies
Eric Schwartz: Deanof the Humphrey School of Public Affairs at the University of Minnesota.
Related Stories
This week on the Friday Roundtable, our panelists will look at the controversy over Susan Rice, the ethics of drones and other foreign policy challenges facing President Barack Obama as he prepares for his second term.
READ MORE
Obama: 'Susan Rice is extraordinary' (Politico)
Rice engages in nomination ritual -- without the nomination (New York Times)
American drones ignite new arms race from Gaza to Iran to China (Huffington Post)
The foreign policy agenda (New York Times)
Leave a comment on our blog.
comments powered by
The Daily Circuit from November 30, 2012