Is the NFL concerned by head injuries?
9:48 AM, September 17, 2012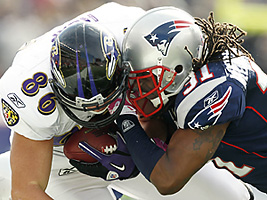 On the radio
Kevin Cook: Author of "The Last Headbangers." His op-ed "Dying to Play" appeared in the New York Times
Resources and Links
Head injuries, and their implications on long-term health, are becoming a bigger issue for football players. But does the NFL really care? One sportswriter isn't so sure.
comments powered by
‹ Earlier

The Daily Circuit from September 17, 2012