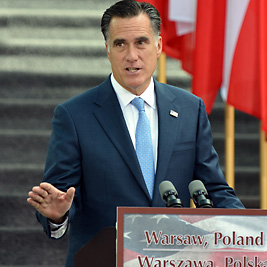 On the radio
Benjy Sarlin: Political reporter for Talking Points Memo and co-writes the site's campaign blog, TPM2012.
Resources and Links
Mitt Romney's proposed tax plan would result in a tax hike for 95 percent of Americans, according to a new nonpartisan study released yesterday by the Tax Policy Center.
The report, a joint project of the Urban Institute and Brookings Institution, examined Romney's proposal of an across-the-board 20 percent income tax cut financed by closing existing loopholes. What are the larger implications of the study for the Romney campaign?
comments powered by
The Daily Circuit from August 2, 2012