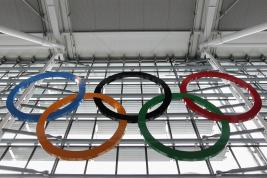 On the radio
Richard Schoeberl: Has more than 15 years of counterintelligence, terrorism, and security management experience gleaned from his career with the Federal Bureau of Investigation.
Resources and Links
Just 10 days before the Olympic Games are set to begin in London, private security contractor G4S has come under heavy scrutiny. The Olympics present unique security concerns, wrote Richard Schoeberl, "ranging from potential terrorist threats to the inevitable protestors - that leave the host city and nation vulnerable in a number of ways."
We look at the challenges of securing an event like the Olympics, and what has been learned from past games.
More from MPR News: Minnesotans in the Olympics
comments powered by
The Daily Circuit from July 18, 2012