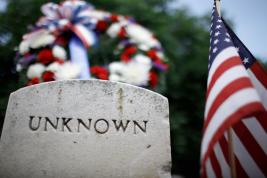 On the radio
Ed Ayers: President of the University of Richmond. Previously, he served as Hugh P. Kelly professor of history and dean of the College of Arts and Sciences at the University of Virginia.
Brian Balogh: Professor of history at the University of Virginia and director of the fellowship program at Governing America in a Global Era Program at UVA's Miller Center of Public Affairs.
Resources and Links
The American History Guys Brian Balogh and Ed Ayers will join The Daily Circuit Monday. We'll be looking back at the Civil War and the history of home ownership in the United States.
Balogh and Ayers are part of BackStory, a public radio program produced by the Virginia Foundation for the Humanities, that takes a historical look at current events.
comments powered by
The Daily Circuit from June 11, 2012