Augusten Burroughs on 'This is How'
11:20 AM, May 15, 2012
10:06 AM, October 9, 2012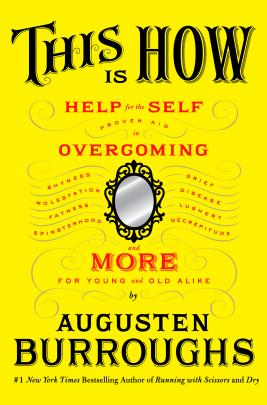 On the radio
Augusten Burroughs: Author of "This is How." His previous books include "A Wolf At the Table," "Dry," and "Running with Scissors."
Resources and Links
Trying to get over every past trauma, fear, hang-up, obsession and hurdle in your life? Just ask author Augusten Burroughs. He's offering his advice in his new book "This is How."
He joined The Daily Circuit to talk about his new collection of essays. Burroughs made a name for himself with the 2003 memoir "Running with Scissors" about his absurd and chaotic childhood. Despite some family members (and critics) who question the veracity of his writing, Burroughs has continued to delve into his life for a series of funny and sometimes shocking follow-up memoirs.
VIDEO: Augusten Burroughs on therapy
comments powered by
The Daily Circuit from May 15, 2012