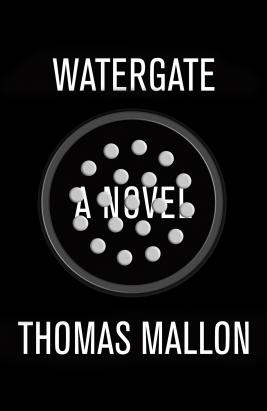 On the radio
Thomas Mallon: Author, critic and the director of the Creative Writing program at The George Washington University.
Resources and Links
Author Thomas Mallon is out with his latest historical novel, "Watergate." The narrative weaves the stories of seven characters for a view into what life during the Nixon presidency looked like.
Heller McAlpin reviewed the novel for NPR:
"'Watergate' is the sort of book that will ensnare you in its web of intrigue while raising as many questions as it answers. It sent me to the Internet repeatedly to see who served how long in which prison, who died when, and what Rose Wood's re-enactment of her record-button "mistake" actually looked like. Unshackled from the historian's burden of proof, Mallon manages to deftly capture the peculiar mix of unbridled ambition, bumbling ineptitude, hubris, cluelessness and dishonesty that sparked such an all-consuming crisis in American government. His sympathetic, sad Pat Nixon sums it all up with her reflection that "Watergate was enormous, colossal; and it was nothing."

Mallon joined The Daily Circuit to talk about "Watergate."

"No one taped on the scale that Nixon did, you have these daily glimpses of Nixon unbuttoned and unglued and so you have a chance in a way to measure his private personality against the public utterances and video tapes of him," Mallon said. "I often work late at night and his was sometimes the last voice I would hear before going to bed."

comments powered by

The Daily Circuit from April 24, 2012
Transcript
Kerri Miller (host): I'm Kerri Miller and now we're in depth on the fictional version of Watergate.


Archival audio: The FBI guy's working the case, and concluded that there are one or two possibilities. One that this was a [White House] They don't think there's anything about the election committee, they think it was either a White House operation that had some obscure reasons for non-political or was the Cuban CIA.


Miller: Do you know what you're listening to there? It's Bob Holderman talking with President Nixon in late June of 1972. And if you missed it, Holderman is telling Nixon that the break in of Democratic headquarters is going to be trouble because the FBI is starting to discover things that the administration doesn't want it to know. Now Nixon would resign of course two years later, and novelist Thomas Mallon creates this extraordinary scene on Air Force One as it flies Richard and Pat Nixon away from Washington. More on that a bit later, but first to the idea of re-imagining Watergate. Thomas Mallon is director of the creative writing program at George Washington University, he's the author of a number of books, including Fellow Travelers, his new novel is simply titled Watergate, and he joins us this morning from North Carolina. Thomas Mallon, I loved the novel, but then again I'm a political junkie. Welcome, it's so good to have you here.


Thomas Mallon (guest): Thank you very much.


Miller: Isn't it an odd thing that we can go on YouTube and listen to Richard Nixon talking with Bob Holderman about some of the most secret details about this conspiracy - I mean have you, I imagine you've listened to a lot of these tapes.


Mallon: Yes, I often work late at night and for a few years Richard Nixon's was often the last voice I heard before going to bed and it is extraordinary, it's a resource that we won't have for any other presidency, and it's certainly a fate for the tapes that Nixon himself never imagined when the taping system went into operation in 1971. He really envisioned them as a way of record-keeping, Holderman put the operation into effect when they were dissatisfied with the kind of written memoranda they were getting from whoever was charged with taking notes in a meeting, and then it no doubt also occurred to him that he could use the tapes for the construction of his memoirs. But the idea that they would be preserved forever I don't think was on his mind, let alone the idea that they would be - obviously he wasn't thinking that they would be seized by the government and they would be forever in the archives, and then this technology would come along that would allow everybody with a computer to listen to them at any moment they wanted to.

Miller: It's really amazing. You do delve into some of the psychology and for lack of a better description, of how and why the administration sets up the taping system and why they let it roll on all of this damaging material. I mean Nixon knew these conversations I presume were being recorded, like the one we just played, right?

Mallon: I think that the system was sufficiently unobtrusive so it was not on their minds a lot of the time, and they were not checking what they said and hesitating to put things on the record, because there were relatively few people who knew about the taping system, and then according to the doctrine of executive privilege, and other legal doctrines, it was viewed that there were so many legal protections that would prevent anybody from hearing the tapes, anybody they didn't want to hear the tapes, that I don't think they exercised a great deal of caution in putting things down on the record. And that's why you have this astonishing candor when you listen to the tapes. They were as the scandal began to unravel, they were conscious of the tapes and Nixon himself began to listen to some of them before the tapes - before the existence of the tapes became public knowledge, and so there's at least one tape of Nixon listening to the tapes because he had one of them rigged up so he could listen to what had been said during that famous March 21st 1973 meeting with John Dean, where he says you know you could get a million dollars but it would be wrong and so forth, and he wanted to know just what was on that tape, so he listened to it I think in early June of that year.


Miller: See I think that's what's so great about your novel is you build this atmosphere of kind of strangeness and mystery, and this sense that even these characters who are in the middle of this conspiracy that's starting to break open are not fully aware of how this is all happening, and what they're responsible for. Is that a fair way to describe it?

Mallon: I think that's very fair Kerri. If you think about that little clip that you just played at the beginning of the interview when Holderman is recounting what happened to Nixon and cluing him in about the possibilities, in many ways that conversation, whatever happens before or after it, is somewhat exculpatory, at least when it comes to the idea that Nixon may actually have known about the break-in in advance. I think it's inconceivable that he knew about the break-in in advance if you listen to all of the tapes and look at the evidence, you see that all too often he's trying to figure things out, get on top of things; at moments, you can hear on the tapes somebody who is far from trying to deny knowledge of things; I think he's trying to pretend he had more knowledge than he did, because he doesn't want to appear to be not in charge of his own operation. He actually pretends to be more knowledgeable of who certain people are, what they do with the committee to re-elect and so forth than he actually was.


Miller: You know, and yet it seems like when they're having these conversations, you - within your fictionalized version here, and then going back and listening to some of the tapes, that there is not this full we are in the middle of a big conspiracy here that could take down the government and we've got to be as secretive - and you all know it here sitting in the room and we have to be as secretive as possible about it. I mean there is this sense that they're not fully aware of what a huge destructive situation they're creating.


Mallon: And until Watergate becomes all-consuming, until it unravels in the spring of '73 and Nixon begins to fight for his political life, there's an awful lot of other things going on in the administration, some of them pretty good. And Watergate is one thing. And I think that the most important thing a historical novelist has to do, I think it, I suppose it's important for a historian too, is to re-imagine events, try to understand events and remind himself as he's writing that the people he's writing about, unlike himself, don't know the outcome. The last thing on earth that Richard Nixon expected in say the early days of Watergate - say the fall of '72 when the first parts of the cover-up are going on, the last thing he ever expected was that he was going to resign the presidency in 1974. If you had told him that that was going to be the outcome he would have laughed you out of the room.


Miller: You know it's interesting to hear you say that, because we just had civil war historian James McPherson in the studio, and he has said that as many times as the story of the civil war or some great battle has been told, his job, even in writing non-fiction, is to make sure that the reader isn't already thinking well I know how this ended, to build that suspense and mystery, even in non-fiction.


Mallon: Right, because the one element, the crucial element that history and historical fiction share is narrative, is sequence, is events, and beyond that, clustered around the narrative line, is character, and characterization, psychology, motivation, and I don't think you can understand that if you give people foreknowledge that they didn't have. And the other thing was the Watergate cover-up was tremendously improvisational, reactive. It was cooked up on an as-necessary basis, in response to events. And this to me - I mean Watergate was a conspiracy, but it was a very kind of ramshackle, ad hoc conspiracy, and as a result it doesn't really get you very far if you approach it with what I sometimes call the grassy knoll state of mind, where you're looking for everything to be planned and on purpose and orchestrated, whatever. Mostly it was a mad scramble.


Miller: To the phones to Rick, in Winona. Hi Rick.


Rick (caller): Hi, how are you?


Miller: I'm good.


Rick: Good, Mr Mallon, I just finished reading your book and really enjoyed it, thank you for writing it. I read a lot of non-fiction so when I read historical fiction I struggle at times trying to figure out what is fiction and what is fact. So my question for you is this: When you sit down to write a book like Watergate, do the facts drive the story and you add fiction to develop the characters and fill in the unknown, or do you say the heck with the facts, this is a work of fiction and I'm just going to make a nice fiction book?


Mallon: I never say the heck with the facts, because the facts are very often more interesting than anything you can come up with in your imagination. And I never violate the big facts, the big chronology, the actual timeline; I've never written what could be called alternate history, which is a sub-genre of historical fiction in which great events are overturned - you know, the south wins the civil war, things like that happen, none of that ever happens in my books. I even wrote a book called Dewey defeats Truman, but Dewey still loses to Truman in the book. But I think what you do instead - or at least what I do - instead of overturning events and changing them around, is I try to insert things into the existing narrative, things that might have happened in addition to what we actually know, and the goal I think is to make readers, in a sense, to put them into the position you're describing where you read along and you're not quite sure whether some detail that you're reading is true or has been invented by the author, and there are times where I go back to books that I've written years ago, books that I researched quite a bit, when I'll come upon a particular detail and I myself won't be certain if it's something I made up or something that derived from my research, and the only way I would know would be to check the record. But the one last word on this subject, I had in one of my books in the foreword or afterword to one of them I say that nouns always trump adjectives, and in historical fiction it's important to remember that fiction is the noun and historical is the adjective. So historical fiction is fiction, and for anybody seeking to enlarge his knowledge of history, it should be read with caution.


Miller: It's interesting that you're on this book tour at a time when Chuck Colson just died, one of the figures of Watergate. I don't feel like he played a key role in your telling, in your retelling of the Watergate story here, why is that?

Mallon: Maybe because he was still alive...


Miller: Oh, really?


Mallon: Well, I mean he was indisputably a public figure, he was a major part of this, but there were - he was one of three principals really who were still alive; there was Colson, and there was Gordon Liddy, and John Dean. Liddy and Dean are still very active and alive and I didn't - they didn't become central figures in the book, mostly because they had told their own stories in their books, they'd told their stories very vividly, and same with Woodward and Bernstein, they don't really figure into the book, and it really isn't so much that they're still alive, as it is the fact that I wanted to approach it from a different angle from these seven figures - from the point of view of seven figures who really interested me a little bit more. Colson though was a fascinating figure, he is pivotal, he was the man who brought Howard Hunt into the White House, they were like me were both Brown men, they were both graduates of Brown University; Colson in '53, Hunt a decade or so earlier, and they knew each other from the Brown club of Washington DC, and in 1971 when Hunt was retired from the CIA and rather unhappy with his career prospects, Colson brought him to the attention of the White House and Hunt became part of the plumbers unit, which is in many ways a kind of - that unit is a sort of prefiguring of the Watergate burglars. But Colson was enormously appealing to Richard Nixon, he was fearless, nervy, reckless, he - I'm not the first to say that he was sort of Richard Nixon's id; he would do things that Nixon would almost fantasize about, and Colson would try to make them practical realities. If you look at Nixon's schedule you see how often he wanted to end the day with a telephone day with Colson, and I think it was his way of letting off steam, and it was his way of putting plans into action. The book opens with Nixon in Russia in May of '72, and he's walking around the Kremlin courtyard at dawn, and he's still I guess getting over jet lag, and he's about to negotiate one of the arms treaties, and when he goes back into his apartment in the - the Tsarist apartments in the Kremlin - the first thing he does is make a call to Colson.


Miller: Is it odd to say I don't find this an entirely unsympathetic rendering of Nixon? I think you've got empathy for him, is that no true, or true?

Mallon: I think that is true. I mean I was astonished when a few people have said to me, well you know you've written a pro-Nixon book, and I said well goodness, I would not go that far. But I would not have any interest really in writing about some two dimensional cardboard villain; I did not want to reduce Richard Nixon to being some hunchback caricature of nefariousness. And I don't think he was that. Nixon was a very important figure in my lifetime, my first real political memory is the campaign of 1960; I grew up in a very Republican household and I went to school every day in the fall of 1960 with my Nixon button on, he was the president when I was in college, he made the opening to China, he instituted the policy of detente, he did some tremendously interesting things, and had just in career terms, probably the most interesting political career of the 20th century, I can't think of anybody, Franklin Roosevelt included, whose career was more a thrill ride than Nixon's was. And so I tried to imagine him with a certain sympathy, though I'm not suggesting that things should have turned out any other way in 1974.


Miller: Now Pat Nixon is a whole different story. You have given her a whole inner life, and somewhat of an extra-marital life, and you must talk about how you made decisions to do that.


Mallon: Yes, there are a few fictional characters in the novel, and the only way a reader can really tell from the very beginning is if he looks at this long dramatis personae there are three characters whose names appear in quotation marks, which is a signal that they didn't actually exist. One of them is a man named Tom Garahan, whom I imagine as a retired trust and estates lawyer in New York, who had - again, this is all imagination - a very brief kind of tender affair, almost a brief encounter kind of affair with Mrs Nixon, during what Nixon called his wilderness years, the years Nixon lived in New York in the 1960s after he had lost to Kennedy, after he had lost the governorship of California, he sort of remade himself in the legal world in New York from '63 to '68 before he made a successful run for president. And I imagine Mrs Nixon having had very unexpectedly, guiltily, regretfully, this very very sort of tender, sweet romance for a brief portion of that, and she's still in very very intermittent contact with this man Tom Garahan in the course of the novel. It's probably been more commented upon than any other segment of the novel by reviewers, and there are - in a way it's a luster of historical fiction, this is something I clearly did not change but invent. And there are a lot of people have said this was the emotional heart of the novel, and it made us see Mrs Nixon in a different way from ever before, and they were all for it; other people said this is going a bit too far, this is somebody with living children and so forth. I myself couldn't see the criticisms, I don't see anything terribly nefarious in it, her loyalty to Richard Nixon in the book is demonstrated time and time again, and to me it was a way of understanding her. It's paradoxical but I felt that I could inhabit her actual mind, her actual emotions and feelings, better; I began to feel I was finally getting her once I invented this bit of experience she didn't have, or presumably didn't have. And I do think that's a paradox: in other words I made something up in order to get closer to the truth. And that may be one of the things that historical fiction is allowed to do that ordinary history is of course not allowed to do.


Miller: There is that scene where they - Nixon has resigned, and they're flying back to the west coast on Air Force One, and shrimp cocktail is being served on board, and people are commenting on what's going by underneath the plane, and Pat Nixon goes into a private room on the plane and makes a phone call to her lover. It's an interesting scene.


Mallon: Right, her very ex-lover at that point, and it's kind of a farewell call because she knows that she's going back to San Clementi and she's going to take care of Richard Nixon, whom she loves. And I do think that the idea of the Nixon's marriage as loveless is an idea that's been very oversold in popular culture to people, I think there was a very strong bond actually between them, but when she went back to California after the resignation, he was dangerously ill with phlebitis, he was soon to be extremely ill and near death, and the other thing that is often forgotten is that he had not been pardoned yet by President Ford, there is - another month would go by before that happened, and one of the things that he was facing and she was facing with him was the possibility that he was going to go to prison. And that was another thing she was facing and in the last scene in my book she really is committing herself to the idea of seeing things through with him, and even though she does just as you say have that conversation with Tom Garahan, her last conversation in the main portion of the book, is with Nixon himself, and he is overwrought and he astonishes her by asking do you love me? And she thinks - there's a political simile that comes to mind - the question startled her like a firecracker in a motorcade. And she's so astonished because it's so out of character for him to ask it, that she searches for a response, and in fact the response she whispers to him is what was his campaign slogan for '72, that was on all the banners and she whispers to him now more than ever. I guess this is me being defensive about having given her this affair to begin with, because what I tried to do was balance that affair with the fact that this was somebody who in a very very deep way was very devoted to her husband Richard Nixon.


Miller: I have to say in a weird way I found it comforting that he had - for all of the conspiracy and the crimes, that there was an intimacy to their marriage, and that he had somebody very loyal to leave with, right? To live on with.


Mallon: Very much so. And if you look at the Nixon daughters, both of them were tremendously loyal to both their parents, they had close relationships with both their parents; if you look at - Nixon died in '94, Mrs Nixon died less than a year before that in '93, and if you look at video footage of Mrs Nixon's funeral, you see Nixon wracked with sobs, and fighting for control, and you see a visual of him that you've never seen elsewhere and can't find it anyplace else. It's very hard to look at that piece of footage and not think that that was a very profound loss for him.


Miller: An online question here from John in Minneapolis who asks, could Nixon have saved the presidency if he'd admitted the scandal and his guilt much earlier?

Mallon: It's a very good question, probably the biggest might have been in Nixon's life. I do think it was possible very early on, if he'd been able to get John Mitchell, who was - who had been his attorney general and was running his campaign - to take responsibility and to say I allowed Gordon Liddy to run wild, I never should have done that, wasn't minding the store, I think then the whole cover up might have been avoided and of course it was the cover up more than the crime, that's become the cliche, the cover up is worse than the crime, it was the cover up that did the president in. But Nixon was very reluctant to sacrifice John Mitchell, he owed John Mitchell a lot, he felt that in many ways Mitchell who had been his law partner in New York and who managed his '68 campaign, had been the man who had made him president, on that final try to get there in 1968. And so he didn't do it. Nixon often blamed Martha Mitchell for Watergate, in that Mrs Mitchell, who had a lot of personal problems, she had tremendous problems with alcohol and emotional problems; she was in very bad shape in the spring of '72 and the Mitchells were also I think very much a kind of love match, they were each other's second spouse, and Mitchell was very devoted to his flamboyant, colorful wife, and he was sort of beside himself in 1972, did not know what was going to be done with her, they didn't know what to do, and Nixon saw that and Nixon really felt that Martha's problems were distracting Mitchell from his job.


Miller: I have to say I found her character quite delightful in the novel, so how much of what the interviews and the actual events did you go back to and draw from, or were you making a lot of this up?

Mallon: I made up a lot of her dialog, I gave her a few adventures that she probably didn't have. Initially I thought she was going to be a bigger figure in the book than she turned out to be, she is one of those names that always comes to mind first with Watergate, and I sort of viewed her as a kind of chorus figure, but there were problems with that. One was the fact that she was really in very bad shape for a lot of the time, and it really would have been a distortion to make her wise or consequential in the narrative. And the other thing is that the Mitchells decamp pretty quickly, they leave Washington in '72, they're gone and they're living up in New York so she wasn't really in the center of things. And so my substitute in some respects was Alice Roosevelt Longworth, Teddy Roosevelt's almost 90 year old daughter, who was still very much on the scene in Washington and knew the Nixons quite well, and was very much abreast of Watergate, and she became kind of the novel's historic memory and its comic commentary.


Miller: Comic is right. Here's Terri in Minneapolis who says wondering if you read Harper's report, or Jim Hogan's book Secret Agenda; if so, what do you think of his findings?

Mallon: I actually haven't I'm sorry to say. I was drowning in Watergate books and probably should have but this was one of the few subjects I've ever written about, either in fiction or non- fiction where I found myself wishing there was less material rather than more, because I just couldn't possibly absorb all of it.


Miller: The listener says the book argues the CIA was behind the Watergate break-in, so should you need more reading material, there it is.


Mallon: Well you know it's a path that researchers can quite reasonably go down, and there are some very unusual alternative theories of Watergate, but of course Howard Hunt, who was one of the lead figures in the burglary, he of course had had a long career in the CIA and on the tapes Nixon and Holderman talk about - on the smoking gun tape they talk about using the CIA to stop the investigation of the burglary, have the CIA tell the FBI to stay out of it, say that it involves national security, say that it'll rip open the whole Bay of Pigs operation, etc etc. The connections are there, my instincts tell me no, the CIA was not behind the burglary, but it's quite natural to pursue those connections.


Miller: You said at the beginning that Liddy and Dean are still alive; who else is left?

Mallon: Not really that many. All of my principal figures, the seven figures through whose eyes the narrative unfolds are all gone, both of the Nixons, certainly Mrs Longworth, she'd be about 120 these days, and Rosemary is gone, Elliot Richardson is gone, Howard Hunt is gone, and most of the famous figures from the scandal are gone with them. The Mitchells, and Sam Irvine, and Fred LaRue, who a fairly shadowy figure but figures pretty large in my book. They're all really long gone now.


Miller: So do you have any key unresolved questions about Watergate?

Mallon: Well I think they tend more to the might have been questions. The one the gentleman asked a little bit ago. One of them is could Nixon have survived if he had burned the tapes? I think the answer to that is probably no, but I think that it's almost certain Nixon would have survived if he had never made the tapes, and that I feel pretty confident of. But I don't have too many unanswered questions although we don't to this day, we don't know for sure who ordered the burglars to go into the Democratic National Committee, who ordered that particular target, and we don't know exactly what they were looking for, and exactly why they botched the first burglary. Because it's important to remember the burglary at which they were arrested was a kind of do over. The initial entry took place nearly a month before and the devices were put on phones in May, and they weren't operating fully, and so they had to go back to make adjustments.


Miller: If Woodward and Bernstein hadn't picked this up and become so dogged about it, would other news organizations have gotten on to it or is the Washington Post really to credit for bringing attention to this at the beginning?


Mallon: Well there are other - it sounds odd to say this, here I am having written this 400 page novel about Watergate but I don't really consider myself a scholar of Watergate, because I don't really consider myself a historian. All the research I'm doing I'm constantly thinking about its adaptability to fictional purposes, so I'm not sure I really could answer that. It's a question that's much in dispute right now. Max Holland is a writer who's written a book called Leak, which is about Mark Felt, who was Deep Throat, and it's about - it takes up this question of who's actually responsible for getting things going in terms of investigation of Watergate. And there are people who argue that in fact Woodward and Bernstein were not as far out in front as people say they were, that in fact the investigation that was taking place in the Justice Department was in fact proceeding at a pretty good clip and might have got to the bottom of things. I don't take a position on that but there's always more reading to do with Watergate.


Miller: It is odd to hear you say I wrote this 400 page novel, but you know, I don't know that much about Watergate, I think you do.


Mallon: Well yeah, I do know a lot about it but it's all been bent toward a particular purpose, and that purpose of course is fiction, and I think that's one of the things that makes me unreliable as a historian. I tend to be fairly reliable when it comes to detail and accuracy and small things, but I tend to be very untrustworthy when it comes to the big reasons for why things happen and what people's motivations were.


Miller: So good to know. Now are you still directing the creative writing department at GWU?


Mallon: I am, I'm on leave this term which is why I'm down in North Carolina at the moment, I'm teaching this term at Davidson College, but I'll be going back to Washington in another month or so.


Miller: So I select a book pick of the week every week, and I'm interested in what kind of fiction you're assigning your students, and maybe you could make a recommendation for our book page.


Mallon: Boy, I've been reading with my students I've been reading very classic novellas, Chekhov, and Nathaniel West, and Muriel Spark and so forth in this advanced fiction class that I'm teaching. I'm in the middle of a very good novel at the moment by a fellow named Jim Lynch called Truth Like the Sun. It's all set in Seattle, and it was just published a number of weeks ago, and it's got a narrative that flips back and forth between 1962 and 2001 or 2002, I can't remember, and it's about a man who's supposed to have as a very young man been behind the Seattle World's Fair in '62, and then as a much much older man 40 years later he makes a run for mayor. And it's a very very springy, good, absorbing historical fiction of recent history - roughly the same era as the one I was mining with the Watergate book.


Miller: Springy is always good. Thomas Mallon, a pleasure, a real pleasure to talk to you this morning.


Mallon: Same here.


Miller: Thank you so much.