Wednesday, November 25, 2015
What a good looking group!
Posted at 5:02 PM on June 14, 2007 by Bill Wareham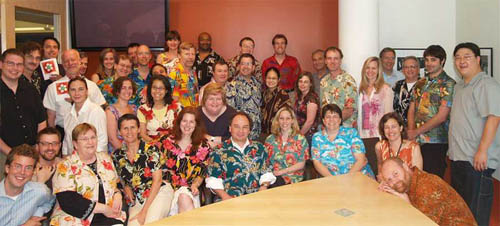 Today was the memorial service for Bob Reha, the Moorhead bureau reporter who died of leukemia last Saturday.
Most of us couldn't make it to the service in Iowa, but several folks decided it would be a fitting tribute to our friend and colleague to wear tropical shirts in his honor. I'll admit, that sounds a little strange, but if you knew Bob (pictured at left) it would make perfect sense.
Anyway, I thought folks might enjoy the picture.