Posted at 10:34 AM on January 30, 2009 by Euan Kerr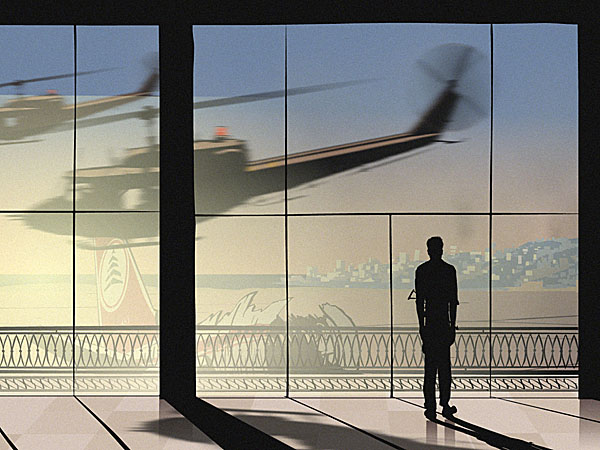 It's been a couple of months since Ari Folman came through town to talk about "Waltz with Bashir," and a lot has happened since.
He did get nominated for an Oscar, but it was for best foreign language film, not best animated film as he had hoped. He admitted he wanted to just be in the same space as "Wall-E."
There's also been an entire military campaign in the Gaza strip. Folman told the New York Times that the new fighting shows his film, which looks at war from the ordinary soldier's perspective, will always be relevant. "It will always be up-to-date because something will always happen again," he told the NYT Sunday Magazine.
Folman says his next film will be an adaptation of what he says is his favorite book "The Futurological Congress" by Stanislaw Lem who wrote "Solaris." The story is about a world controled by psychopharmalogical drugs companies.
Folman says he'll use a live actor which will allow him to try some new blends of live action and animation. Also having been on the road for close to a year publicizing "Waltz with Bashir" he says he'll send the actor on the publicity tour for the film so he can do other stuff.
Anyway the feature is posted on the MPR website, and you can also hear our entire interview there too.