Posted at 9:55 AM on December 31, 2008 by Euan Kerr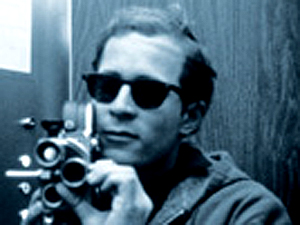 As ever it's been a busy year at Movie Natters.
After you have voted on which film you want to see this weekend, take the Movie Natters quiz to see how much (if anything) you remembered from the last year, and in turn the opportunity to rediscover some of the wonders buried in the murky Natters depths.
Enjoy!

Which former Twin Cities film maker coming home to promote his film (and those of three others) did an interview with Movie Natters from a snowdrift in Iowa? ANSWER
Which popular culture icon told the story of meeting one of the greats of Japanese cinema - and also about being amazed at how small this movie giant was in person? ANSWER

What misspelled homage to "First Blood" did these gentlemen create? ANSWER
Which Oscar-winning director took five years to make her next film which was inspired by mash-up videos she saw her brother watching while he was on leave from active duty in Iraq? ANSWER
Which famous writer of detective thrillers admitted she was relieved when she saw the film version of her most famous creation because it was so bad she felt the character belonged to her again? ANSWER
Who learned a Brazilian martial art to play a role in a David Mamet script? ANSWER
Which Texan director came to the Twin Cities in January seeking votes for a national movie award - which he then won? ANSWER
Which writer and first time director was inspired by the following concern? "You see all these hitmen films or action films where there are a hundred bullets fired off in a hundred different directions. And I always wonder where the stray bullets go." ANSWER

Who is this, and why was he angry? ANSWER
Which actor turned director who once worked in the Twin Cities scored a critical hit with a film about a repressed professor who sets out to learn how to drum but gets a lesson about the US immigration system instead? ANSWER
Which Minneapolis writer was more than disappointed by the film adaptation of his best known novel, but would only say "Well, it's ungallant to say anything critical about it, so I won't. It just wasn't quite what I had imagined" when asked just how disappointed he was. ANSWER
Which Oscar-nominated Austrian director did an interview for MPR in a stairwell at MSP International? ANSWER
Which Israeli director lost out on an Oscar nomination because there was too much English in his film? ANSWER
Which Minnesota made film about the legacy of Indian boarding schools got its regional premier at the Walker Art Center in March? ANSWER
Which director said the most surprising thing to her after spending 10 months shooting every day at a high school was how little things had changed since she was a teen? ANSWER
What sport caused these gentlemen to hang out of a helicopter doing 120 mph on a freezing Minnesota winter day? ANSWER
Which multiple-Oscar winning director when asked what words of courage he had to share, first leaned towards the film critic interviewing him in Minneapolis said "Just learn how to forgive film critics," and then turned to the packed house and said "Don't just learn from your idols, Learn from the things you despise." ANSWER
Which Minneapolis video store owner came up with a new financing model for independent movies with his film "Je ne sais quoi?" ANSWER
Which former Twins star sees his future in family-friendly films? ANSWER
Who loves to hate C3PO? ANSWER
Which actor/director had to dodge riot police in St Paul to talk about his film about riot police in Seattle? ANSWER
What important skill did Neil Gaiman learn from Robert Zemeckis on the set of "Beowulf?" ANSWER
Who had a print of "Hiroshima Mon Amour" in his storage closet? ANSWER
Who said: "I gather this is unusual for various reasons, but I actually like my films. I think if I don't like them why the hell should I expect anyone else to like them, really." ANSWER
Who said of his latest masterpiece: "This movie is Bob Hope with a body count. I would call that 'splatstick' rather than real horror." ANSWER