More "Saila" at MUFF
Posted at 1:30 PM on August 30, 2008 by Euan Kerr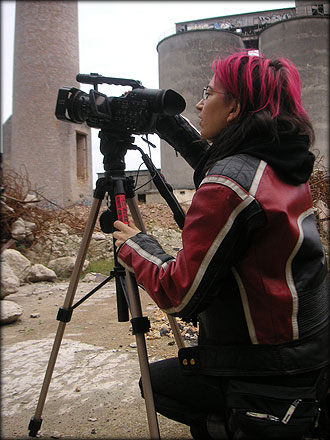 The organizers of the Minneapolis Underground Film Festival seem pretty pleased by the film turnout for their opening night film, the world premier of Julia Ostertag's "Saila."
So much so that the dystopian fantasy about East Berlin punks will screen again on Sunday night at 7pm. Ostertag, (right) who has paid her own way to come from Germany for the event will again introduce the film.
Chatting before coming to the Twin Cities she emphasised how she was excited to be screening her film in a place which has a reputation both for its punk history and its creative community.
She also pointed out that while she hopes people like her work, she is proud to be out of the mainstream when it comes to film making, and believes passionately in making work which remains on the edge.
In The Spotlight
Your daily note for good music, news and pop culture. With attempted jokes.