Insight Now Talk about issues in the news
Should Minnesota expand gambling? (An online debate held 9/17)
Posted at 4:30 PM on September 16, 2010 by Michael Caputo

All three of Minnesota's gubernatorial candidates seem to be in agreement on one issue: Let's have some more gambling in Minnesota.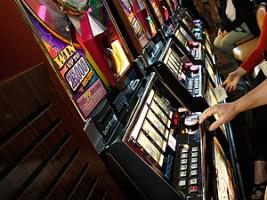 The money could help the state balance the books, maybe pay for a new Vikings stadium, and will certainly look to replicate the success of Native American casinos (much to the dismay of those tribes who run them). As MPR's Tom Scheck quoted Independence Party candidate Tom Horner:
"We have a $6 billion shortfall. Legislators understand how deep that hole is and how hard it will be to climb out of it. I think gambling is going to be an option that will get a closer look than it has in past years."
We held an online debate - InContext - on the question: Should Minnesota expand gambling?
Our panelists were:

Tom Pritchard, executive director of the Minnesota Family Council and an opponent of expansion.



Chris Johnson, executive director of Racino Now, which is lobbying state lawmakers to expand gambling.


Have a look at the conversation...
September 2010
S
M
T
W
T
F
S
1
2
3
4
5
6
7
8
9
10
11
12
13
14
15
16
17
18
19
20
21
22
23
24
25
26
27
28
29
30
Master Archive
Services