What if I told you Minneapolis was the cleanest city in the world?
Posted at 3:07 PM on May 14, 2008 by Sanden Totten (1 Comments)

Well, okay. It's not the cleanest city in the world. According to Forbes.com Calgary is the cleanest city in the world. But Minneapolis is number 5 (right after Honolulu, Helsinki and Ottawa).
(MPR Illustration/Preston Wright)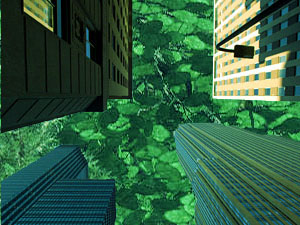 What does it take to be in the top 25 cleanest cities of the world?
According to the Mercer Human Resources consulting firm (the folks behind this report), clean air, good waste disposal and a solid public transportation system are all crucial.
But hey, we live in or around Minneapolis. Does this ranking surprise you?
I have to admit, I didn't expect to be in the top 10. At least once a summer we have an air-quality alert. Our public transportation system leaves much to be desired and we've recently found dangerous chemicals in our water and lawns. But I guess it says something about the world's general state of cleanliness that even the cleanest of the clean still have a ways to go.
And it could be worse, much worse. Check out the list of the 25 dirtiest cities in the world. The good news here is that according to pollution experts quoted in the article, it would take relatively little money to clean up 90% of the pollution in these cities. But getting the governments to actually do it is another matter . . .
---
Comments (1)
our public transit leaves SOME to be desired, but I wouldn't say MUCH. Sell your car and rely on it solely (like I have for the last year) and you'll realize that, while it's not chicago, it's really quite good.
---
In The Spotlight
Your daily note for good music, news and pop culture. With attempted jokes.