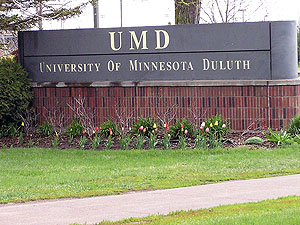 Two teenagers were taken into custody as police responded to a report of a gun on campus. One of the teenagers was carrying an Airsoft pistol, which looks like a real gun but fires plastic pellets. Campus officials have lifted an early morning shelter-in-place order.
Featured Blogs
News Cut:
Life doesn't get much more poignant than the situation facing Shaina Briscoe and her family.
Ground Level:
One way to relieve pressure on Minnesota's groundwater would be to make better use of stormwater and the spring melt. Or is it?
Statewide:
A fall moment on the North Kawishiwi River will be preserved in the Smithsonian National Museum of Natural History's "Wilderness Forever" exhibit. The photo is one of 13 images added to the exhibit this year. A wilderness photograph created by Dawn LaPointe, a Duluth area resident, has been professionally juried into the "Wilderness Forever" exhibit…
Frac Sand
Best Buy
Mayo Clinic