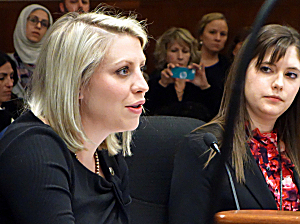 Efforts to legalize medical marijuana in Minnesota have drawn sharp criticism from law enforcement officials. But medical marijuana isn't the only issue that police and prosecutors are trying to influence. They also have been working on criminal forfeiture, surveillance and drug issues.
PoliGraph examines statements made by Minnesota politicians and checks them for accuracy.
04/18
A special fundraising committee set up by the state's DFL party and Sen. Al Franken has netted nearly $50,000 in the first quarter of the year.
Policast
First quarter fundraising reports; new research shows people of color breathe more polluted air; Minneapolis considers a ban on foam food containers