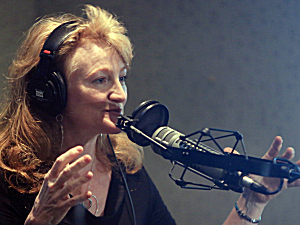 Tippett joins us to talk about the work that garnered the national award, presented by President Obama.
More Arts & Culture News
11:18 a.m.
At first blush, you might not think Native American beadwork and quillwork would have much in common with contemporary abstract painting. But Dyani White Hawk's new show at Bockley Gallery in Minneapolis proves otherwise. White Hawk, known as the curator of All My Relations Gallery, has put together a bold body of work for her…
Art Heroes is an MPR News series about people who have chosen to use their artistic talents to make the world a better place.
Each week, Minnesota Public Radio News asks people from the Minnesota arts scene to be "Art Hounds." Their job is to step outside their own work, hunt down something exciting that's going on in local arts, and share it with the rest of us.
Interested in becoming a Art Hound? Sign up!
View All Events
»