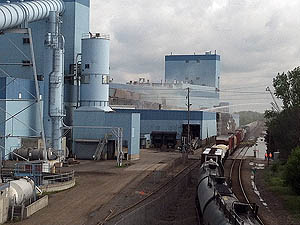 The Verso Paper Corp. mill was a key part of Sartell before it was put out of commission by a 2012 fire. Now, a local artist and Sartell High School teacher have found a way to keep pieces of the mill in the community.
04/18
While remaining tight-lipped about negotiations over a possible return to the Minnesota Orchestra, former Music Director Osmo Vanska has told the Washington Post a little about the showdown which led to his resignation. In an article published today in advance of Vanska's appearance with the National Symphony Orchestra this weekend, Vanska reveals how he tried to bring management and…
Art Heroes is an MPR News series about people who have chosen to use their artistic talents to make the world a better place.
Each week, Minnesota Public Radio News asks people from the Minnesota arts scene to be "Art Hounds." Their job is to step outside their own work, hunt down something exciting that's going on in local arts, and share it with the rest of us.
Interested in becoming a Art Hound? Sign up!
View All Events
»