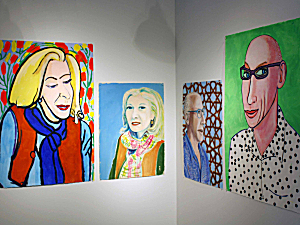 In the age of the selfie, the self-portrait snapped on a phone then shared on-line, it might seem that there is no longer a place for portrait painters. But the artists involved in "Self & Others," a show that opens at the Instinct Gallery on the Nicollet Mall in downtown Minneapolis, say otherwise.
11:38 a.m.
Tonight marks the opening of "Radical Presence: Black Performance in Contemporary Art" at the Walker Art Center, and the museum is calling it a groundbreaking survey of the last 50 years.
Art Heroes is an MPR News series about people who have chosen to use their artistic talents to make the world a better place.
Each week, Minnesota Public Radio News asks people from the Minnesota arts scene to be "Art Hounds." Their job is to step outside their own work, hunt down something exciting that's going on in local arts, and share it with the rest of us.
Interested in becoming a Art Hound? Sign up!
View All Events
»