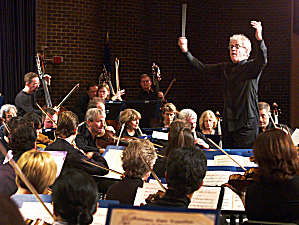 The new deal finalizes what many people see as the most important issue remaining from the acrimonious labor dispute between management and musicians at the Minnesota Orchestra.
8:25 a.m.
This week, the emotional pull of puppetry in a Minneapolis garage, a revered Minnesota choreographer's vision of hell, and the astonishing photographs of Vivian Maier. (Want to be an Art Hound? Sign up!) Minneapolis mosaicist Lisa Arnold explains why the photographs of Vivian Maier, a mid-20th century amateur artist whose voluminous body of work was…
Art Heroes is an MPR News series about people who have chosen to use their artistic talents to make the world a better place.
Each week, Minnesota Public Radio News asks people from the Minnesota arts scene to be "Art Hounds." Their job is to step outside their own work, hunt down something exciting that's going on in local arts, and share it with the rest of us.
Interested in becoming a Art Hound? Sign up!
View All Events
»