We profile four communities which have seen unemployment rates far above the state average. One reason is because the types of industries they rely on have been hardest-hit by the recession.
Read the stories in the series.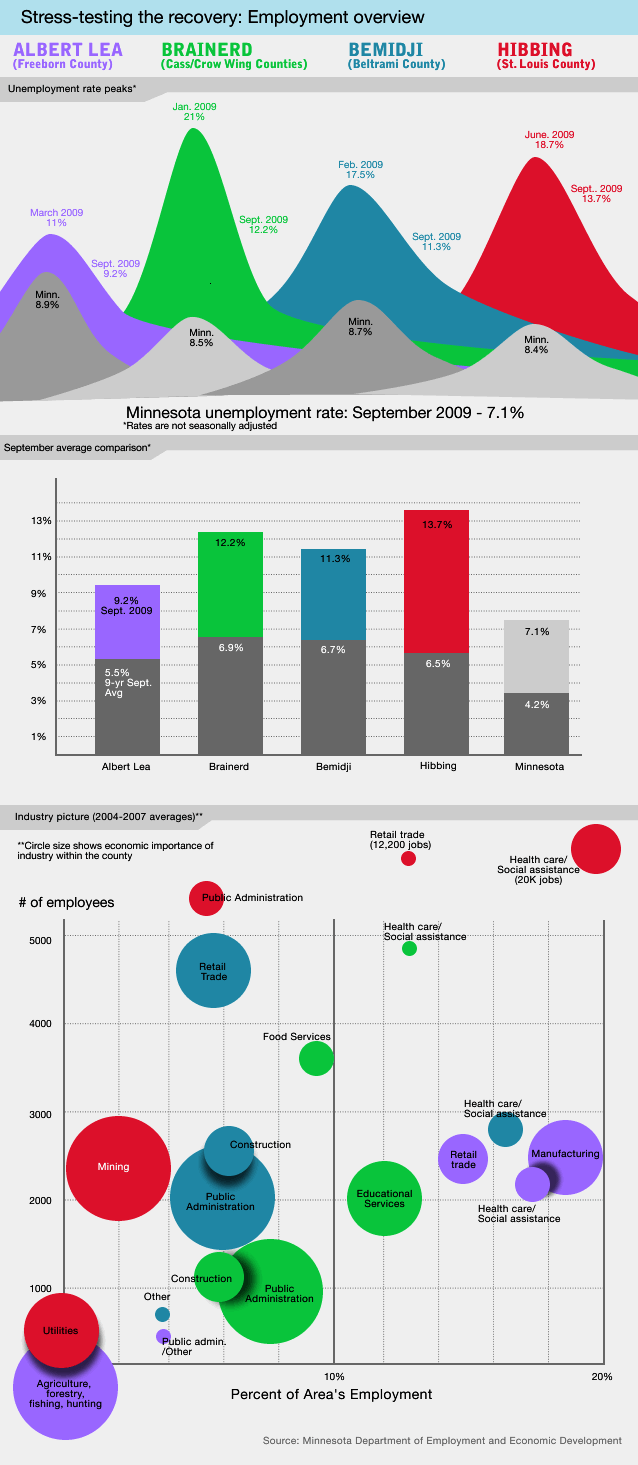 In The Spotlight
Your daily note for good music, news and pop culture. With attempted jokes.