Over 3 million people are victims of domestic abuse in the USA and 25% of those people say the reason they stay or return to their abusers is out of fear for what will happen to their pets if they leave. Abusers often threaten pets in order to get caregivers to stay.
Full Feature:
Domestic Violence Shelters Need Pets
---
Deshawn Henry is a nineteen year old sophomore at the University of Buffalo in New York. He developed a new device that creates fresh drinking water quickly, cheaply and without using any chemicals or electricity.
Full Feature:
The Water Lens
Listen to the segment
---
When word got out that hundreds of people, families, women and children were stranded helpless by the side of the road, the Western Canadian Powerstrokes, a Facebook page of Ford Motor enthusiasts, quickly organized a fleet of civilian trucks to deliver gas water and supplies not only the evacuees, but to fire trucks and emergency services as well.
Full Feature:
Volunteer Truckers Help Save Burning Canadian Town
---
What's in the ground beneath your feet? Whats the difference between soil and dirt? What's soil sealing - and why is it detrimental to agriculture? Find out more from physicist Dr. Vandana Shiva and author Paul Bogard about the ground beneath us and how it holds up life as we know it.
Full Feature:
The Ground Beneath Your Feet
Listen to the segment
---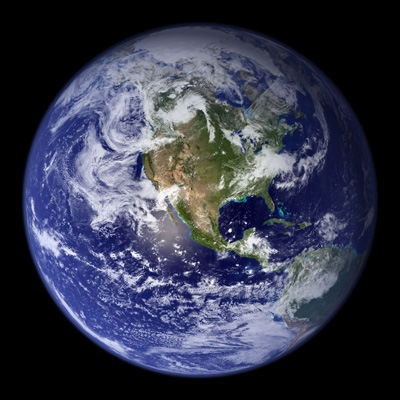 The Overview Effect is a cognitive shift that affects some astronauts when they see the earth from space. Many say they no longer identify with a specific nationality or culture after seeing earth from outer space, instead they see themselves, and all citizens on earth, as one people, living on one world. The Overview Effect has been documented by numerous astronauts and cosmonauts, who describe seeing the Earth from in space first-hand like seeing "a tiny, fragile ball of life hanging in the void, shielded and nourished by a paper-thin atmosphere."
Full Feature:
The Overview Effect
Watch the segment video
---
Narwhals are real, and their conservation status is "near-threatened" with only about 80,000 currently swimming in the oceans. Almost all reside in the icy waters of Baffin Bay, up by the Arctic Circle.
Full Feature:
Keep Narwhals Real
Listen to the segment
---
Why do elephants line up to hug a little old lady in Nairobi National Park? She's their mother. Their adopted human mother. Dame Daphne Sheldrick has been saving orphaned baby elephants in Africa for over fifty years now, rescuing hundreds from certain death after their mothers and entire families were slaughtered by poachers for their ivory tusks. She founded the David Sheldrick Wildlife Trust in Kenya, where hundreds of orphaned baby elephants have been saved and returned to the wild.
Full Feature: The First Baby Elephant Orphange in Africa
Listen to the segment
---
Dr. Archelle Georgiou is a doctor, an educator, a consultant and the former chief medical officer of United Health Care. She's dedicated her entire career to making people healthier, and to understanding how the human body works. She wants to share the biggest discovery she's made during this mission. We...are works of art.
Full Feature:
Your Body's Picasso
Listen to the segment
---
Will Allen is the Godfather of Urban Farming. He produces over a million pounds of fish and produce on a two-acre industrial city block in downtown Milwaukee. Allen combines the ancient practice of aquaponics, raising fish and vegetables together, with the art of vertical farming to achieve these remarkable and critically needed results.
---
The Ocean Defenders Alliance is a group of California-based environmental activists who clean up the sea floor, one section at a time. Composed of a skilled and dedicated group of volunteers, this group works tirelessly to improve ocean health by removing debris, pollution and 'ghost traps' left in the ocean.
The Ocean Defenders Full Feature
Listen to the segment
---
Here are our most-listened to stories in 2015. The beautiful worlds of science, conservation, education and civil service made up our top stories for 2015! We look forward to bringing you more good news and solutions journalism in the new year. Our program is supported by listeners like you and with generous support from the Pohlad Family Foundation. Visit abeautiful.world for more.
---
Rabbi Harold S. Kushner is the Rabbi Laureate of Temple Israel in Natick, Massachusetts andauthor of When Bad Things Happen to Good People, a memoir reflecting on how Kushner's relationship to God changed after his son Aaron was born with a rare and painful premature-aging disease.
Watch this Interview Video!
The Future of the Mind Full Feature
Listen to the segment
---
Journalist, author and Dartmouth English Professor, Jeff Sharlet, talks about his harrowing trip to Paris during the 2015 terrorist attacks. He was having dinner at a sidewalk cafe about a mile from the Bataclan theater with friend, photographer and fellow collaborator, Tanja Hollander, when bullets, bombs and coordinated terrorist attacks erupted across the city. As texts came in alerting him to the attacks, Jeff discovered one of his students was in trouble, nineteen-year-old journalism student Sarah Khatry had been traveling in Paris and was alone, shuttered in a restaurant, just blocks from the infamous Bataclan Theater, where terrorists would take the lives of over eighty hostages before the night was over. Jeff immediately set out to find her. Here he recounts those harrowing early hours on the night of the attacks, as the hurried streets filled with confusion and fear, and then gave way to long eerie days of quiet grief and deep introspection.
Paris Attacks - Grieving Together
Listen to the segment
---
Throughout human history - Scientists have sought to unlock the secrets of the human mind and Dr. Michio Kaku, noted theoretical physics, bestselling author and the co-founder of string field theory, says thanks to new breakthroughs in neural mapping, we're on the frontier of a new era in understanding the human brain.
The Future of the Mind Full Feature
Listen to the segment
---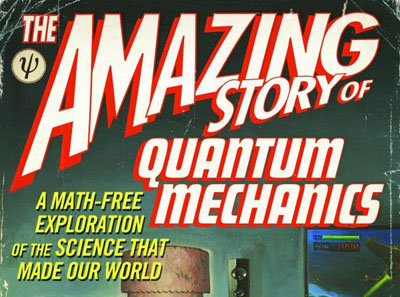 James Kakalios, the author of "The Physics of Superheroes" returns with an accessible and math-free primer on quantum mechanics. Most of us are unaware of how much we depend on quantum mechanics on a day-to-day basis. Using examples from science fiction pulp magazines and comic books, The Amazing Story of Quantum Mechanics explains the fundamental principles of quantum mechanics that underlie the world we live in.
The Amazing Story of Quantum Mechanics
Listen to the segment
---
The Ocean is full of bad news. Marine pollution, over-fishing, acidification, invasive species and sea temperature rise make the problems seem… as vast as the oceans themselves. There are solutions however, according to National Geographic and Explorer-in-Residence Dr. Enric Sala, who is a National Geographic Explorer-in-Residence and the founder of "Pristine Seas" a worldwide project dedicated to identifying, surveying, protecting, and restoring the last truly wild places in the ocean.
The Silver Lining of Cecil Full Feature
Listen to the segment
---
Poet, philosopher, and cancer survivor, Mark Nepo navigates some of the soul's deepest and most ancient questions, such as: What does it mean to inhabit the world? How do we stay vital and buoyant amid the storms of life? What is the secret to coming alive?
Mark Nepo on The Endless Practice Full Feature
Listen to the segment
---
Once upon a time, there was a little barber shop in Downtown Dubuque, Iowa called the Spark Family Hair Salon. It's a friendly and cozy place, even though it's located on a not-so-great street, in an economically-challenged neighborhood, nestled right between a gun store and a pawn shop.
Inside the little salon is a big barber named Courtney D. Holmes, a forty-five year old African-American man with horn-rimmed glasses, an easy smile and wide shoulders, who gives free haircuts to underprivileged kids in exchange for them reading out loud to him. "I've got two sons of my own." he says. "I just want to help kids start reading."
Barber gives free haircuts to kids who read out loud for him
Listen to the segment
---
Professor David MacDonald, director of the Wildlife Conservation Research Unit (WildCRU) at the University of Oxford in the UK, found that his research of Cecil the Lion thrust his team into the international limelight.
The Silver Lining of Cecil Full Feature
Listen to the segment
---
Tom Davies is 19 years old and lives in London. He finished high school last summer and wanted to do something "different" for his gap year, which is a British expression for the year many high school students take off before starting college. So, being an enthusiastic cyclist… he decided to bicycle around the world.
"I'm often asked how and when I came up with the idea, and I have to say I'm not really sure. It wasn't a sudden eureka moment, it happened over a while, and it was more the conclusion of a thought process whilst thinking up a way to combine cycling and travelling. Eventually coming up with this slightly 'unconventional' plan."
Youngest Person to Bike Around the World
Listen to the segment
---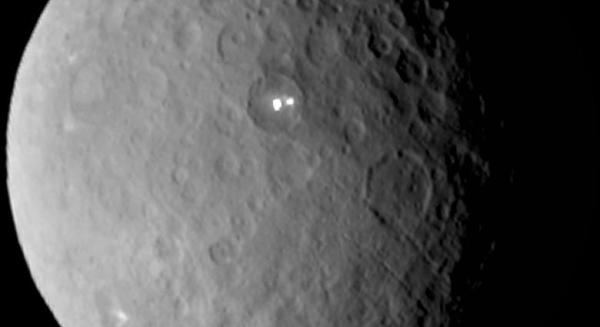 Dr. Marc Rayman is the chief engineer and mission director for the Dawn Misssion, in NASAs Discovery Program. The missions name, "Dawn" came from the core objective of investigating these worlds for a better understanding the origins of our universe. Dawn's actual mission is to investigate the last two uncharted worlds in our inner solar system, Vesta and Ceres, the two largest celestial bodies rollicking around in the asteroid belt between Jupiter and Mars. They're so big they're not even considered asteroids, give Vesta is a "Protoplanet" and Ceres is a "Dwarf planet," like Pluto.
The Majestic Universe Full Feature
Listen to the segment
---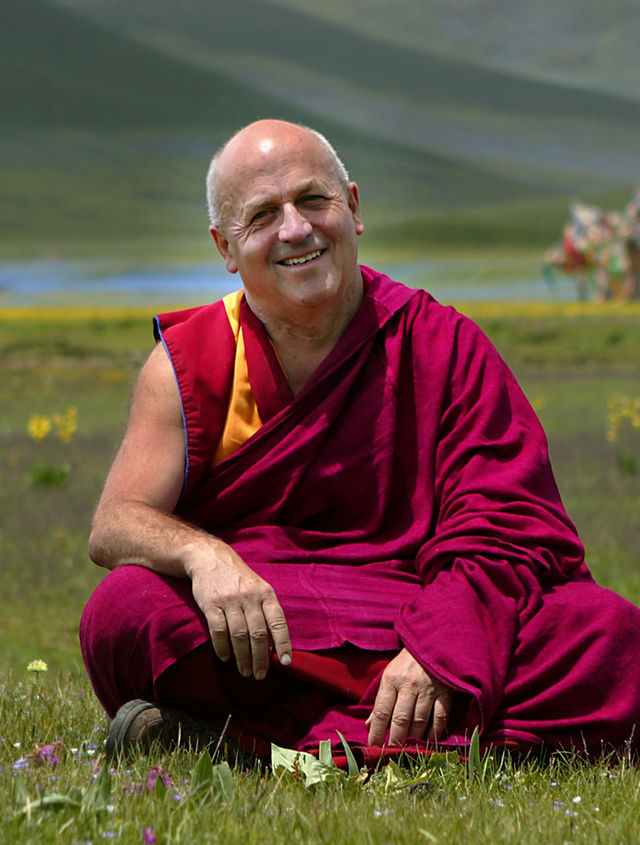 Buddhist monk and cell biologist Matthieu Ricard is the Dalai Lama's interpreter and the bestselling author of the new book, "Altruism: The Power of Compassion to Change Yourself and the World." His scientific study shows how compassionate meditation and focusing on the well-being others can physically alter your mind, as well as the world.
Altruism can change your life. Literally. Full Feature
Listen to the segment
---
Adam Shoalts is a professional explorer and adventurer for the Royal Canadian Geographical Society in Canada. His specialty is exploring rivers so remote they have no names and in some cases are not even accurately mapped.
Shoalts has ventured everywhere from the jungles of the Amazon to the desolate tundra of the High Arctic, where he canoed one of the most northern rivers ever navigated in North America called the 'Again River' where he discovered seven uncharted waterfalls, by falling over them.
Modern Day Exploring is Not Dead: Full Feature
Listen to the segment
---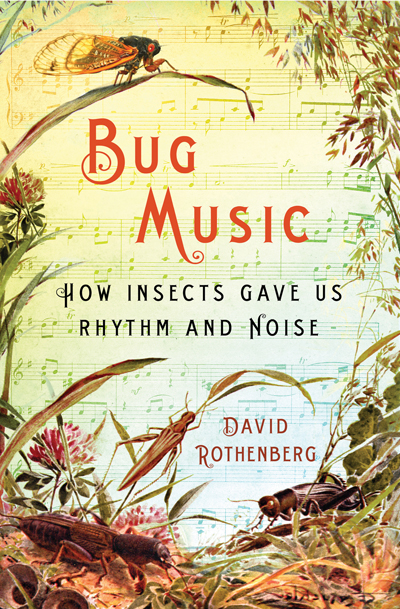 Long before birds, long before whales, insects have been thrumming, scraping, and drumming complex beats out into the world.
Bug Music continues Rothenberg's in-depth research and spirited writing on the relationship between human and animal music, adding another fascinating chapter to his work recording "inter-species" symphonies with other animals such as Nightingales and Humpback whales, which surprisingly seem to be singing similar songs. Rothenberg's work challenges our understanding of inter-species communication and our place in nature and our relationship to the creatures surrounding us, making a passionate case for the interconnectedness of species.
Are Whales & Nightingales Singing the Same Song: Full Feature
Listen to the segment
---
Author and journalist Heather Lende writes obituaries for the Chillkat Valley News, a small newspaper in her hometown of Haines, Alaska. She recounts the many life lessons she's learned writing obituaries in a small town in her new book: Find the Good.
Haines is a tiny costal community (population about 2,000) located on a narrow spit of land that stretches out into the sea. Surrounded by mountains and only accessed by boat, plane or a few roads leading out of town, the close knit quality of daily life there may be one reason her obituaries are so intimate and personal. Lende has usually met anyone who dies there.
Alaskan Obituaries that Inspire the Angels: Full Feature
Listen to the segment
---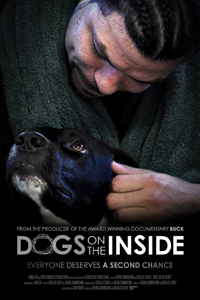 Over 2 million dogs are euthanized in U.S. shelters every year due to lack of space. Shelters have nowhere to put animals or people to care for them. Could prisons offer a unique solution? "Dogs on the Inside" follows a group of prisoners in Massachusetts who're part a special animal rescue program called "Don't Throw us Away," which pairs rescue dogs with prisoners. Visit
dogsontheinside.com
to watch the full documentary and
dtua.org
to find out more about the Don't Throw Us Away animal rescue program.
Prison Program Helps Lost Dogs: Full Feature
Listen to the segment
---
Talking Story
Can telling stories heal your life? Talking Story is a tradition in Hawaii that says is just might. Talking Story is also the name of a documentary film and companion book by Marie-Rose Phan-Lê that chronicles the lives, rituals and wisdom of healers and spiritual leaders from diverse world cultures who use storytelling in their healing traditions. Talking Story transports the viewer into a world of exotic places, sacred practices and practical applications in the art of healing, from the beaches of Hawaii to the heights of the Himalayas. What emerges is a series of intimate portraits of healers and spiritual teachers as both human and divine. Watch the movie trailer
here
.
---
The Gift of Maybe
This week on ABW, Heather McElhatton talks to Allison Carmen about her new book, "The Gift of Maybe." Carmen was a high-powered Lawyer in Manhattan who suffered from an addiction for most of her life. An addiction to certainty. Carmen says chronic anxiety and constantly worrying about the future nearly put her in the hospital, until she heard a simple story... that changed her life.
---
The Nile Project
The Nile Project is a musical collaboration founded by Egyptian ethnomusicologist Mina Girgis and Ethiopian-American singer Meklit Hadero to address the Nile Basin's cultural and environmental challenges. The collaboration brings together artists from the 11 Nile countries to make music that combines the region's diverse instruments, languages and traditions. The concert experience aims to inspire cultural curiosity, highlight regional connections, and showcase the potential of trans-boundary cooperation. Participatory workshops and cross-cultural dialogues provide university students with unique intellectual experiences, deepening their understanding of the Nile ecosystem, and stimulating new ways of thinking, communicating, and doing.
The Nile Fellowship and Nile Prize programs incentivize university students to apply their education and training toward mobilizing their peers and pioneering innovative solutions to the Nile Basin's complex and inter-related challenges. Learn more about The Nile Project.
---
Ocean Worlds : Oceans in Outer Space
Did you know our oceans arrived from space? And that Saturn's moon, Titan has a double-decker ocean? Heather McElhatton talks to the authors of Ocean Worlds about their new book, detailing the vast history of not only our ocean here on earth, but of oceans on other planets in our solar system as well. Author Jan Zalasiewicz is a Senior Lecturer in Geology at the University of Leicester and on the Council of the Geological Society of London. Co-Author Mark Williams is a Professor of Geology at the University of Leicester and on the council of the Palaeontographical Society in London. Learn more about the book:
USA
|
UK
.
---
Synesthesia & Tasting the London Underground
Heather McElhatton talks to James Wannerton, who has a neurological condition called "Lexical-Gustatory Synesthesia," which allows him to taste sound. Every sound he hears causes a taste to fire in his mouth. Even the bark of his dogs have specific flavors and textures. To better explain his condition he mapped out the entire London Underground with stations and their corresponding flavors.
James Wannerton's map was recently published in Best American Infographics 2014, explore an enlargeable image here.
---
Legacy Letters or… How to Write Your Own Eulogy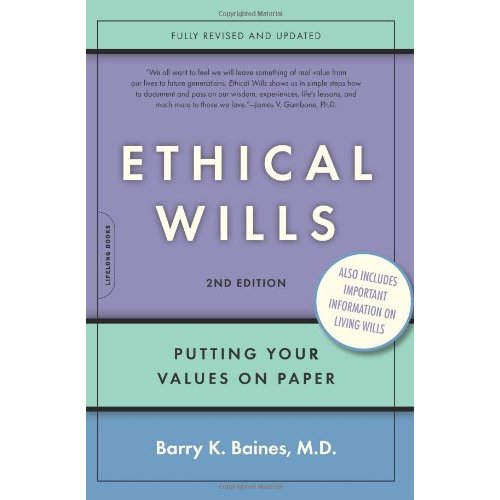 Do you know any of your great-grandparents names? Most people don't. Heather McElhatton talks to Dr. Barry Baines, Vice President of "Celebrations of Life," who says statistically, your great-grandchildren probably won't know your name either...Unless you do something. Something like writing a Legacy Letter or an ethical will, which is a way to share your thoughts, memories, hopes and dreams with future generations. A Legacy Letter is not a legal document; it does not distribute your valuables… but instead your values. It's a heartfelt expression of what truly matters most in your life. An ethical will may be one of the most cherished and meaningful gifts you can leave to your family and community. More information at
celebrationsoflife.net
.
---
Man 3D Prints Prosthetic Arms for Young War Victims in Sudan
When Mick Ebeling heard about a 14-year-old boy named Daniel Omar living in a refugee camp in Sudan who had lost both his arms during a raid, he decided he had to do something. But what? He had no medical training, he was a television producer in Los Angeles. So Mick crowdsourced the problem and put a call out for ideas, designs and resources. Soon, an inventive new design for a prosthetic arm emerged. One that didn't require batteries or electricity and was completely weather and waterproof. Best of all, the entire arm could be made cheaply on a 3D printer. Mick flew with his prosthetic arm design and a 3D printer to Daniel's refugee camp in the Nuba Mountains, where he fitted Daniel with a new pair of arms and set up the first 3D-printing prosthetic lab and training facility in Sudan. More information on Project Daniel
online
.
---
Through a Dogs Ears: Healing Music for Humans and Dogs
Ever wonder how sound and music affects your central nervous system? Turns out it's similar to how it affects dogs. By using resonance, entrainment and pattern identification, both humans and dogs can charge up or calm their central nervous systems. Heather McElhatton interviews classical pianist and "Dog Music" composer Lisa Spector and her colleague Joshua Leeds, world-renowned expert in bioacoustics, about their book and accompanying CD series: "Through a Dogs Ears." More information at:
throughadogsear.com
.
---
Brilliant Kids & the Discovery Education 3M Young Scientist Challenge
On this episode of A Beautiful World Heather McElhatton speaks with Dr. Delony Langer-Anderson about the Discovery Education 3M Young Scientist Challenge. Dr. Langer-Anderson has a PhD. in analytic chemistry and works for 3M as a new product developer in the consumer health division. She's worked on iconic projects such as Scotch Blue Painters Tape and good old fashioned Duct Tape. She also studied to become an elementary school teacher before settling on a career in chemistry so she was a natural to tap when 3M needed a mentor for the Discovery Education 3M Young Scientist Challenge. She says kids - particularly middle school kids - are often overlooked by adults when you think about solving real-life problems...but they shouldn't be. For more information on the Discovery Education 3M Young Scientist Challenge, go to
youngscientistchallenge.com
.
---
Neil DeGrasse Tyson on Living, Dying and How Lucky You Are To Be Here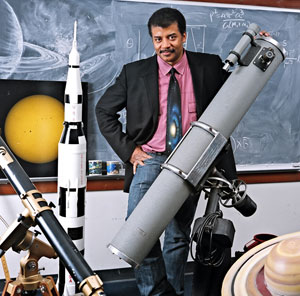 Dr. Neil deGrasse Tyson talks to Heather McElhatton about life and death on this weeks edition of "A Beautiful World." Dr. Tyson is the director of the world-famous Hayden Planetarium, a monthly columnist for Natural History, and host of the award-winning TV series "Cosmos," as well as an award-winning author. His newest series of books was
published by W.W. Norton and is now available in paperback
.
---
Millionaire Forrest Fenn leaves clues to hidden treasure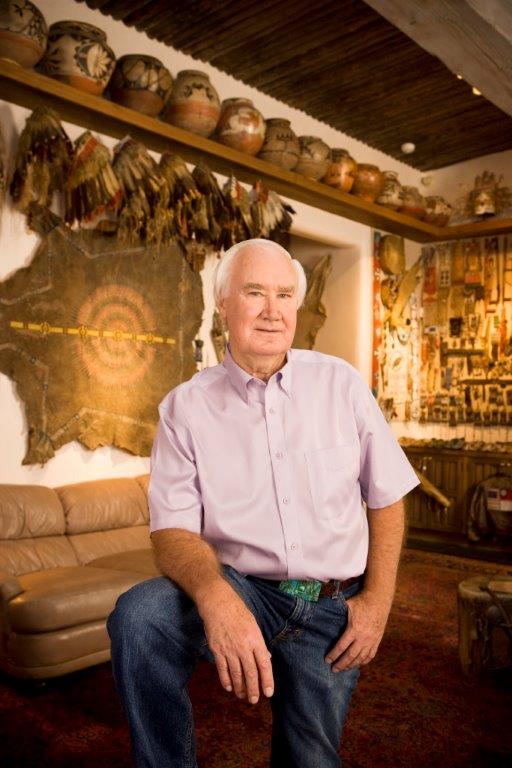 On this edition of A Beautiful World, Heather McElhatton talks to adventurer, explorer and millionaire Forrest Fenn, who's eighty-three years old and has been called "a modern-day Indiana Jones," after spending a lifetime hunting down and amassing a huge personal collection of artifacts, antiquities and treasures from all over the world.
When Fenn was diagnosed with pancreatic cancer, he decided to leave his treasure behind, at least part of it, as well as a taste of what he's been experiencing his whole life; Action, adventure and intrigue. Fenn says he's filled a large golden treasure chest with a veritable king's ransom, a pile of his favorite artifacts, including gold coins, rubies, emeralds, carved jade figures and gold nuggets "as big as chicken eggs," valued in the millions. Fenn claims to have hidden this treasure chest somewhere in the Rocky Mountains and left nine clues to find it inside a poem published in his memoir, The Thrill of the Chase. MPR reporter Dan Olson reads Fenn's poem titled: Where the Treasure Lies.
Listen to the segment
Listen to an extended version of the interview
---
Forensic Astronomer Solves Monet Mystery
Dr. Don Olson is one of the worlds leading experts in "Forensic Astronomy," which is the science of solving puzzles using the sky. He's created several special computer programs which map ancient star charts and he augments this data with historical records, letters, photos, weather charts and tidal patterns to determine how and why certain events in history occurred. He's helped solve hundreds of mysteries from the past, including why The U.S.S Indianapolis sank, where the moon was positioned on Paul Revere's famous ride, what astronomical anomaly occurred when Edvard Munch painted "The Scream," and now the exact moment that Claude Monet created a masterpiece that launched the entire Impressionism Movement. (
Image Courtesy of Texas State University
)
Listen to the segment
Listen to an extended version of the interview
---
Water Lens
Nineteen-year-old Deshawn Henry is a student at the University of Buffalo and he (along with the help of his professor Dr. James Jensen,) has developed a new water purification device that requires no chemicals or electricity. The "Water Lens" uses only the power of the sun, but can kill 99.9% of all bacteria and pathogens found in polluted water and may be a powerful new tool for fighting disease in developing regions around the world.
Listen to the segment
Listen to an extended version of the interview
---
The Gift of Failure
Join us on a journey to find the hidden gems inside failure. Can failure ever be a good thing? We find out from bestselling author Sarah Lewis and her book, The Rise: The Gift of failure and the Search for Mastery. We also hear from Adam Steltzner, Lead engineer at NASA, who credits failure to the success of the Mars Curiosity rover, Royal Canadian explorer Adam Shoalts, who discovered seven new waterfalls in the tundra, by falling over them, Jason Padgett, a man who was attacked outside a bar and woke up a mathematical genius, plus a musical performance from singer songwriter Dessa.
---
Adventure, Expedition and the Search for Treasure
Everyone has a different idea about what treasure is. For some, the definition of treasure is literal, actual gold and diamonds, for others it's discovering a new land or reaching an impossible goal… and for others still, it's simply finding a dark quiet spot just to be alone. Guests on the program include: Polar explorer Ann Bancroft, first woman to ever reach the North Pole by dogsled, Travel guru Rudy Maxa, Authors Alexander Chee on Amtrak's new writers residency and Paul Bogard, on his new book, The End of Night, plus a musical performance from singer songwriter John Mark Nelson.
---
About
A Beautiful World is a news program that features inspirational stories and positive trends from around the world in the fields of science, technology, ecology, education, arts, music and medicine.
ABW is a show inspired by the exciting and timely new journalism trend called "Solutions Journalism," which seeks to illuminate and report stories not only about the world's problems and challenges, but also on achievements and solutions. Host Heather McElhatton's stories and commentaries have been heard nationally and internationally on MPR, PRI, NPR and the BBC on Sound Money, Morning Edition, All Things Considered, Savvy Traveler and This American Life.
An accomplished author, McElhatton has published four novels, including the best-selling choose-your-own-adventure book for adults "Pretty Little Mistakes." More on Heather can be found at prettylittlemistakes.com or by email.