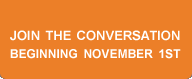 The Future of News: Creating a new model for regional journalism in America
The decline of journalism in America is reaching the point of crisis. Newsrooms around the nation are shrinking while the need for high-quality, objective news, information, analysis and insight has never been greater.
The Future of News summit is an interactive day-long discussion that will define the role regional organizations play in the solution to the news crisis. Local, regional and national leaders—in journalism, commercial and public media, government, business and philanthropy—to contemplate the design of a new model for regional journalism and a path to restoring the independent and robust fourth estate America requires.

Day/Time
Monday, November 16, 9:00 a.m. – 5:00 p.m.
Location
The UBS Forum at Minnesota Public Radio | American Public Media, St. Paul, Minnesota
Online discussion
An interactive conversation will take place online during the event. If you're interested in participating in the discussion or learning more about the event, enter your email address below and we'll send you updates as they become available.
File not found.
You must be 13 or over. MPR | APM will only use this email address to contact you about the event.