For an abusive priest, retirement income came with a premium
By
Madeleine Baran
, Minnesota Public Radio
October 9, 2013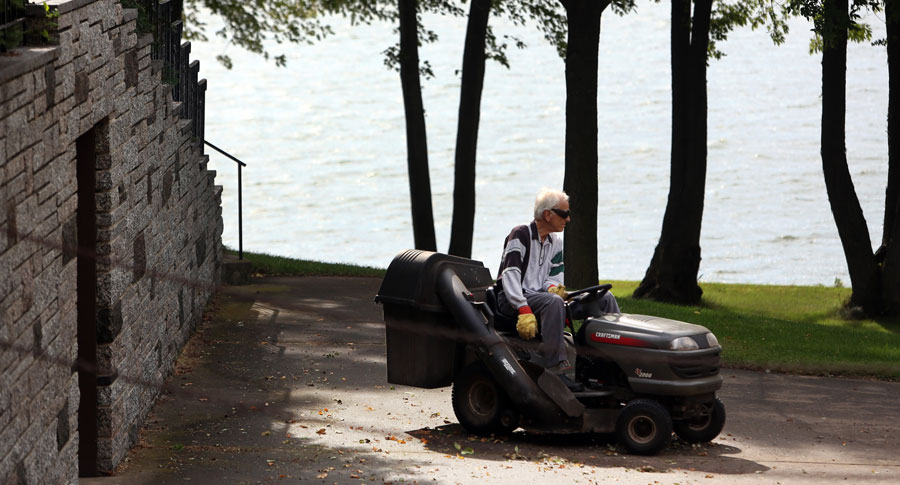 Listen The story

Oct. 9, 2013 The archdiocese moved Kapoun into early retirement, gave him a pension and made special $900-plus payments to him each month.
They called him the Polka Padre. Later, they called him the Polka Predator.
For decades, the Rev. Robert Kapoun charmed parishioners with his accordion at "polka masses" across Minnesota. Privately, he took young boys to saunas, rectories and a secluded cabin in Cold Spring and sexually assaulted them, according to court testimony. Parents complained but leaders at the Archdiocese of St. Paul and Minneapolis did little to stop him.
Kapoun remained in ministry until 1996, the year a lawsuit brought by Dale Scheffler, one of his victims, went to trial. It was the biggest clergy sex abuse case in Minnesota history. Over 10 days in a packed Hennepin County courtroom, jurors watched in shock as a parade of top church leaders defended and minimized their inaction. Former Archbishop John Roach claimed memory loss, while Kapoun, then 57, claimed that God had cured him of his sexual interest in young boys.
The jury awarded a $1 million verdict. Scheffler broke down sobbing.
It was a short-lived victory. An appellate court overturned the verdict the following year due to the statute of limitations. All Scheffler got was a bill from the archdiocese for its legal expenses.
An MPR News investigation found that a year after the trial, the archdiocese allowed Kapoun to retire early and sent him funds beyond his pension pay that totaled about $160,000 by 2012. The money was classified as "medical retirement." Those retirement payments — $957.50 every month — came in addition to regular pension checks of $1,510.50.
In an interview recently with MPR News, Kapoun dismissed questions about money. The priest said that he rarely sees anyone from the archdiocese and that he suffers from migraines and spinal pain. He splits his time between his half-million dollar lakefront property in Cold Spring and a second home in Florida. "I'm very happy," said Kapoun, 74.
Full investigation coverage
Help us tell this story
Do you have a story to share?
If you have insight into this story or others like it that you'd like to share with us, please tell us.
Contact the reporter
A spokesperson for the archdiocese declined to make anyone available to discuss Kapoun.
Kapoun is one of several accused priests who've received payments in addition to regular pension checks, according to two former top church officials.
• Full coverage: Archdiocese of St. Paul and Minneapolis
Former archdiocese accounting director Scott Domeier said in a recent interview with MPR News that the payments to problem priests total $200,000 to $250,000 a year.
Canon lawyer Jennifer Haselberger found several of the payments during an audit in February 2012. She expressed her disapproval to Archbishop John Nienstedt, who told her he didn't know about the arrangements. Haselberger persuaded Nienstedt to stop the payments to Kapoun and several others. But she said similar payments to other priests continued, based on her review of the records before she resigned in April.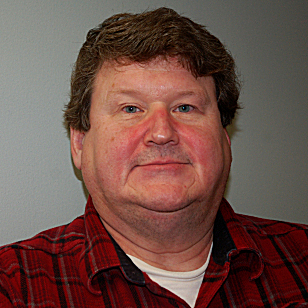 Domeier said the money came from a "clergy support fund" controlled by a handful of top officials. He said Nienstedt authorized the spending but did not review each check.
Top church officials offered several reasons for the payments, said Domeier and Haselberger.
Haselberger said that senior leaders in the chancery told her the money, in part, was needed so priests could hire good attorneys. "They thought if they weren't well represented, they would be apt to provide testimony in courts or depositions that would implicate the archdiocese," she said.
Domeier said the archdiocese provided the extra payments to make sure priests who were removed from ministry for sexual abuse didn't suffer financially. "The thought process is, 'Once a priest, always a priest,'" he said.
"You are a priest forever / according to the order of Melchizedek."
Hebrews 7:17
Domeier is serving a three-year prison sentence for theft and tax evasion.
The archdiocese, in a statement on Oct. 1, acknowledged paying abusive priests. "To help ensure that the offending priest does not re-offend, he must have financial, therapeutic and spiritual support," it said. "The Archdiocese has sought to provide that support, where necessary."
Extra payments
New parish priests receive a starting salary of $30,398. At age 70, they begin to collect monthly pension benefits. The maximum pension is $1,940 a month for priests with at least 40 years of service, said Haselberger.
A priest cannot retire before age 70 unless the archbishop classifies him as disabled. The archbishop has discretion to decide what counts as a disability, Haselberger said.
Kapoun received $2,468 a month, according to Haselberger, who saw the documents as part of an audit. "What we were providing to Kapoun was in excess of what we were providing to those many priests who have done nothing but well by the faithful of this archdiocese," Haselberger said.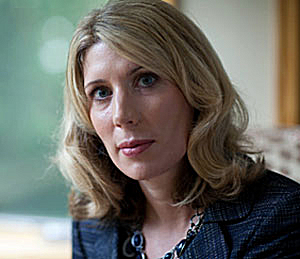 After she found the payments, Haselberger stopped donating money to the archdiocese's annual Catholic Services Appeal.
"I think people contribute because they think their money is going toward building up the church of God and all of the great things that come from that," she said. "I don't see how giving $900 a month to Kapoun builds up the church of God."
Dioceses rarely release detailed financial information, so it's difficult to know how the payments by the Archdiocese of St. Paul and Minneapolis compare to practices elsewhere.
However, Thomas Doyle, a leading national expert on clergy sexual abuse, said he's never heard of a diocese providing additional monthly payments to abusive clerics who do not leave the priesthood."This whole thing is bit unusual," he said.
Doyle said bishops will often continue to pay priests who've been suspended for allegations of abuse, but those payments end when the allegations are confirmed.
Polka Padre
Kapoun was ordained in the Archdiocese of St. Paul and Minneapolis in 1964 and served in seven parishes. He began abusing boys in the 1960s, according to court records.
At trial in 1996, Kapoun admitted that he sexually abused three boys but denied abusing others. Victims recounted how Kapoun would take them swimming at the lake outside the priest's family home in Cold Spring and encourage them to swim nude. The priest would then chase after them in the water.
"He kept coming up behind me and just being close and touching me," one man testified. "I didn't like it so I swam further out in the lake, and I just remember staying away until I got exhausted."
In 1973, a mother told a priest that Kapoun sexually abused her son. The priest, Monsignor Stanley Srnec, testified that he interviewed the boy at home and prepared a statement describing the allegations. He delivered it to Roach, the archbishop, who replied, "Well, maybe he did and maybe he didn't."
• Court documents: The Srnec deposition
Kapoun stayed in ministry, and the abuse continued. By the early 1980s, he had abused at least six boys, according to men who later came forward about the abuse they suffered.
When several victims sued the church in the 1980s and 1990s, the archdiocese responded aggressively to protect its assets and keep Kapoun in ministry. It settled claims privately, taking advantage of the shame that kept victims silent, said attorney Jeff Anderson.
But one of the young men refused to settle. In his lawsuit, Scheffler, then 28, said he was sexually abused by Kapoun when he was 13 years old. He accused the archdiocese of negligence.
Listen From the Archives: Kapoun's 1996 court case

February 8, 1996 "Polka Padre Kapoun resigns over abuse"
Kapoun was still a pastor of three churches as the case went to trial. Fearing for the safety of other children, Scheffler delivered an emotional plea to then-Archbishop Harry Flynn outside the courthouse with his wife by his side.
• From the archives: Polka Padre Kapoun resigns over abuse
"I come here today to ask you to please remove him. How can you go on living and knowing that they are doing this?" Scheffler said.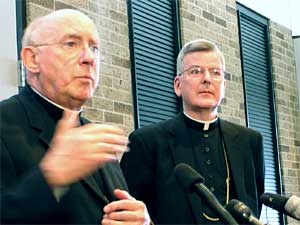 Later that day, Flynn removed Kapoun as pastor but stood by his claim of innocence.
The trial unfolded as a showdown between victims of clergy sex abuse and the archdiocese.
Anderson, Scheffler's lawyer, described how Scheffler "began a descent into hell" after the abuse. He told jurors, "He began these processes of burying and coping and without a clue why his life was so messed up. He isolated. He changed his friends. He began to use drugs and alcohol, all the while thinking there is something wrong with him and not knowing or having a way to know why this is."
Andrew Eisenzimmer, an attorney for the archdiocese, countered by questioning whether some of Scheffler's trauma came not from the abuse, but from watching his father struggle with arthritis. He suggested Scheffler should've gone to more therapy sessions if he was serious about feeling better.
An expert hired by the archdiocese told jurors that Scheffler blamed others for his problems. "Until he starts taking some responsibility for making changes in his life, I was not optimistic that he would respond to treatment," psychologist John Hung testified.
The jury's $1 million verdict was the second-largest in a clergy sex abuse case in Minnesota.
Anderson said the appellate court's decision to overturn the verdict was devastating, but Scheffler took some comfort in knowing he had at least removed Kapoun from ministry. "That now seems like a hollow victory," Anderson said, when told of the payments to Kapoun. "To continue to give him safe harbor and support after that is just shockingly craven."
Reached by phone this week, Scheffler, 46, expressed disbelief that his abuser got payments beyond his pension from the church.
"For crying out loud, the guy was doing all these things to kids. It makes you sick to your stomach," he said. "He's getting away with it, and now they're paying him extra?"
Scheffler said the trauma of the abuse will always be with him.
"I try to put it behind me. There's times it comes up... . It's not an easy situation. It's something you don't forget," he said.
"I just go by Robert"
In other dioceses, bishops might have asked the pope to defrock Kapoun or forced him to live in a supervised facility with other offending priests. In Philadelphia, for example, the archdiocese monitors abusive priests in a residential facility with video cameras and electronic swipe cards. A former probation officer signs off on each priest's daily plans.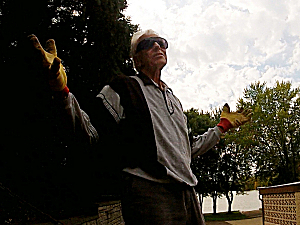 But in the Archdiocese of St. Paul and Minneapolis, Kapoun has been allowed to live on his own.
No one from the archdiocese went to Kapoun's lake home to check on him until 2004, according to Haselberger, who reviewed a memo written to Flynn that year by then-Vicar General Kevin McDonough.
McDonough told Flynn that Kapoun was exceptionally well provided for, far beyond the "decent support" that church law requires. Haselberger remembers reading the memo in which McDonough detailed the "stunningly beautiful" home Kapoun had inherited from his parents.
Haselberger found that memo disturbing.
"I still cannot reconcile how a man who's supposed to be doing penance for the egregious sins he committed … not to mention his crimes, is vacationing in Venice, Fla., and living in a 'stunningly beautiful' lake home, the actual site of many of these acts of abuse," she said. "And that's in some way supposed to be something that we want to record and pat ourselves on the back for."
On a recent afternoon, Kapoun rode his lawnmower around his tree-lined lakefront property in Cold Spring. He stopped to talk to a reporter, jumping off his mower.
Kapoun said he had no regrets about his life as a priest. "I felt I was called by God, and I believe I served him well," he said.
Child sexual abuse: Get help
He explained that he took a full medical retirement in 1997 — one year after the Scheffler trial — because of a "spinal disability" and migraine headaches. "I can't even stand without holding onto something," he said.
He then reached over and put his hand on the fence. "It's just very severe," he said.
Kapoun said he's not monitored by anyone from the archdiocese. Instead, he meets with a priest friend once a month to "discuss news and happenings in the world and so on," he said.
He abides by a few restrictions from the church, he said. He cannot serve as a pastor, spend time with children or refer to himself as a priest. "I just go by Robert," he said.
Kapoun wouldn't answer directly when asked if he sexually abused boys. "It's a difficult thing to explain, you know... " he said. "It's been exaggerated."
He was similarly evasive when asked why he hadn't left the priesthood. "I don't have an answer for that," he said. "I don't think about the past. Just enjoying life, OK?"
Sasha Aslanian, Mike Cronin, Meg Martin and Tom Scheck contributed to this report
.
---
Court and public records: Robert Kapoun

Madeleine Baran is a general assignment reporter for MPR News.