New documents show church leaders debated legality of priest's porn
By
Madeleine Baran
, Minnesota Public Radio
October 7, 2013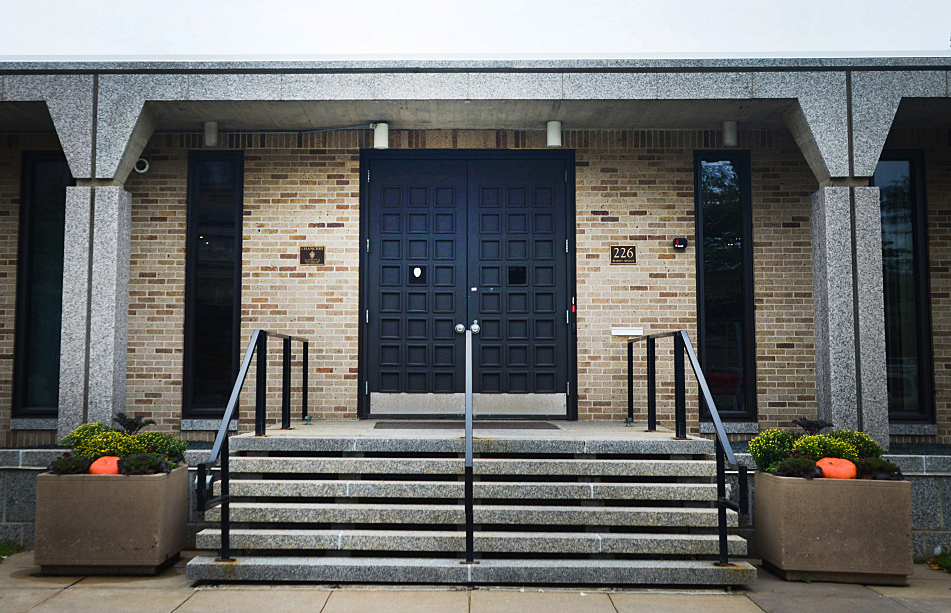 Listen The story

October 4, 2013 The archdiocese confiscated the pornography on Rev. Jonathan Shelley's old laptop — some of which appeared to show children — but didn't report it to police.
Archbishop John Nienstedt was in the middle of a heated political fight over same-sex marriage in February of last year when he learned of a disturbing secret, hidden in the basement of the chancery — pornography from a priest's computer, some of which appeared to depict children.
Canon lawyer Jennifer Haselberger had uncovered several computer discs and a white three-ring binder kept in the basement archives of the chancery building — the headquarters of the Archdiocese of St. Paul and Minneapolis. It was evidence from a 2004 internal investigation of sexually explicit images found on the computer of the Rev. Jonathan Shelley, then pastor of St. Jude of the Lake church in Mahtomedi, Minn.
Haselberger, a firebrand top official who joined the archdiocese in 2008, notified Nienstedt of the evidence, which included a report at the time from a private investigator that found that many of the depictions "could be considered borderline illegal, because of the youthful-looking male image."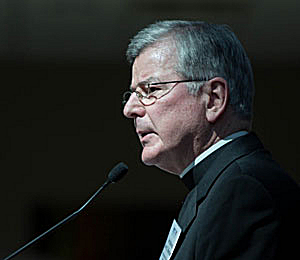 What followed was a contentious, yearlong debate among top leaders inside the chancery about whether the images met the legal definition of child pornography, according to internal church documents that Haselberger provided to police earlier this year and were obtained by MPR News. The documents shed new light on the Shelley case and provide a closer look at decisions that Nienstedt and former Archbishop Harry Flynn made to keep the matter quiet and continue Shelley in ministry.
• Read the documents from Shelley's file
The disagreements and rationalizations are replete with citations of canon law, arcane Catholic process and disputes of who knew what, and when.
Among the documents is a letter drafted by Nienstedt to the Vatican, dated May 29, 2012, in which he worries that "the images in [Shelley's] personnel file could expose the Archdiocese, as well as myself, to criminal prosecution." Haselberger was told the letter was never sent.
In a separate memo, dated Jan. 27, 2013, the Rev. Kevin McDonough, who headed the Church's child-safety program, told Nienstedt that at least four of the images were "quite likely of minors." He found no need to take further action because "the images themselves were not pornographic, but enticements to take a further step to view pornography" and appeared to be pop-up advertisements. "Were Father Shelley to have clicked on such advertisements, he would likely have been caught in a law-enforcement sting," McDonough wrote.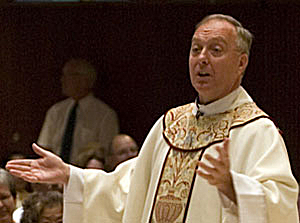 A spokesperson for the archdiocese declined to make Flynn, Nienstedt and McDonough available for interviews Monday. Shelley, who was placed on sabbatical in 2012, told MPR News last week that he did not possess illegal pornography and expects to return to ministry. And none of the documents include direct statements by Shelley.
• Archdiocese didn't report priest's pornography, former official says
Police didn't learn of the pornographic images until February of this year, when Haselberger made a decision that she now says ended her career. She reported the images to the Ramsey County Attorney's Office and resigned two months later. The St. Paul Police investigation found no child pornography, but lead investigator Sgt. William Gillet cast doubt on the findings. He noted that police never found the actual computer and had to rely on discs from the archdiocese. "Whether these discs given to me were the actual discs or copies of those discs after first asking for them, I do not know nor will I most likely ever know," he wrote.
The latest revelations about the Shelley case come as the archdiocese faces mounting criticism over its handling of allegations of clergy sexual misconduct, prompted by MPR News investigations that show Nienstedt and others dismissed Haselberger's concerns about Shelley and failed to warn parishioners of sexual misconduct by a priest who later pleaded guilty to child sexual abuse.
• Full coverage of the archdiocese investigation
In recent weeks, victims backed by the nation's leading clergy sexual abuse attorney, have called for a grand jury investigation of clergy sexual abuse in the archdiocese. St. Paul police are taking a second look at the Shelley case, and the top prosecutor in Washington County, Pete Orput, vowed to follow the evidence wherever it leads.
In a statement released Friday, the archdiocese apologized for any harm caused by clergy misconduct. "It is critical to understand that our standard is zero tolerance for sexual abuse of a minor or vulnerable adult and absolute accountability," the statement said. Last month, the archdiocese announced plans to form a new task force to review procedures child safety.
Federal law prohibits "possession of any image of child pornography." Minnesota state law requires priests to report to authorities any indication that a child has been sexually abused within the last three years. Withholding that information is illegal.
Canon law — the law of the Roman Catholic Church — requires bishops to investigate allegations of child sexual abuse, which includes the possession of pornography depicting children under the age of 14. In 2004, when the archdiocese first learned of Shelley's pornography, church rules required an investigation if the images depicted anyone under 18. During a preliminary investigation, a bishop can impose restrictions on a priest, such as temporary removal from a parish.
Haselberger thinks the Church should have called police in 2004. "Once they start talking 'illegal,' you've got to call law enforcement," she said. "They're the only people really capable of sifting through that and making those kinds of determinations. … This is way beyond the scope of our expertise."
The discovery
The archdiocese first learned of the priest's pornography when a parishioner at St. Jude of the Lake received the priest's old computer, found sexually explicit images and reported the discovery to the archdiocese. Church officials asked Shelley to hand over his other computers for examination. Shelley responded by smashing one computer with a hammer and refusing to turn over another, said Haselberger, who reviewed a report of the examination.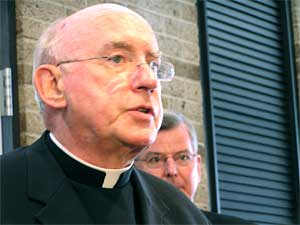 It was 2004, two years after the clergy sex abuse scandal had shaken the Roman Catholic Church in America. Parishioners across the country were stunned by accounts in The Boston Globe of how bishops transferred pedophile priests from one parish to another. Church leaders vowed to improve their response to allegations of clergy sexual abuse. Few played a more prominent role than Flynn, who served as archbishop of St. Paul and Minneapolis from 1995 to 2008.
At the height of the scandal, Flynn chaired the U.S. Conference of Catholic Bishops' Ad Hoc Committee on Sexual Abuse. In an interview with CNN on June 15, 2002, he said the church "has experienced a tremendous humiliation. We have experienced a tremendous purification, and out of this will come a stronger priesthood and a stronger church."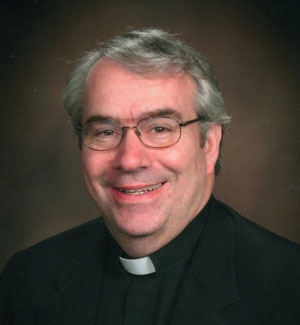 Two years later, Flynn sent Shelley to St. Luke Institute, a facility in Silver Spring, Md., that treats clergy with sexual and psychological problems, according to the documents. Clinicians found "ample evidence for the possibility that Father Shelley has an ongoing problem with compulsive sexual behavior in his Internet pornography use," the St. Luke Institute report said.
Church officials also asked a private investigator named Richard Setter to review the case. Setter worked with a computer analyst who found 2,300 pornographic files on the priest's computer, along with an Internet search history that included "free naked boy pictures," according to a May 15, 2012 memo from Haselberger to Nienstedt, which she based on her review of the computer analysis.
Setter's report described many of the images as "borderline illegal." The report is not part of the police file, but is referenced in memos and letters by Nienstedt, McDonough and Haselberger.
There is no record of anyone contacting police. Flynn allowed Shelley to return to ministry.
The investigative documents were placed in "restricted files" kept by the archbishop's top deputy and later moved to the chancery's basement archives shortly before Flynn retired in 2008, Haselberger said.
A second discovery
Haselberger arrived in August 2008 to serve as chancellor for canonical affairs. She ran the records department and advised the archbishop on canon law.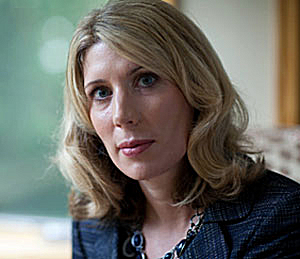 When she learned of the basement archives, she asked her employees to bring the files upstairs and place them in white bankers boxes on the floor of her office for review. She wanted to make sure that church leaders had all the information on their priests.
Haselberger found the three-ring binder on Shelley in late 2011 or early 2012. It contained the psychological report from St. Luke Institute, the computer report and several discs.
It was the first she'd heard of pornography on Shelley's computer.
She informed then-vicar general Rev. Peter Laird, and later Nienstedt, who was considering whether to appoint Shelley pastor of a parish. "Based on that information I saw, there was absolutely no question that Father Shelley could not be appointed pastor," Haselberger said in an interview. "And I was also raising the question of whether he should be allowed to continue in ministry at all."
Haselberger included an excerpt of the forensic computer assessment in her memo to the archbishop. She urged him to review Shelley's file, order another forensic analysis of the priest's computers, and consider reporting the matter to the Vatican. "Now that you have access to the information that was recently recovered (including DVDs of the material that was found on the computer), I think there is a great risk associated with reassigning Father Shelley," Haselberger wrote in the Feb. 4, 2012 memo.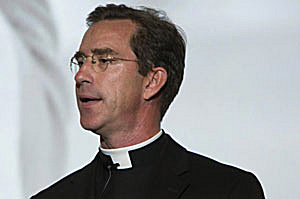 She also urged the archbishop to consult the Clergy Review Board, a group of laypeople and clergy who are supposed to advise the archdiocese on issues involving clergy sexual misconduct.
"I thought, 'Okay, this is good enough. He's going to see this and the question about reassigning him, everything will stop, and there'll be some action taken,'" Haselberger said.
But she was wrong. The debate was just getting started.
The images
In early 2012, Haselberger decided to view the discs and was horrified. "There was no question about it being 'borderline'" child pornography, she said.
Some of the images depicted shirtless boys, she said. Others included phrases like "live teen boys from Eastern Europe" or showed a boy performing oral sex. Some depicted adults but appeared to be staged in schools.
"I can't even describe how angry I was," she said.
Haselberger stormed through the chancery with a computer, showing the images to one official after another, she said, but no one thought the police should be called.
Then, in March of last year, Nienstedt made an initial report about Shelley to the Congregation for the Doctrine of the Faith — a Vatican office that receives allegations of child sexual abuse and other grave sins by priests — while on a trip to Rome, according to a memo he wrote to Haselberger after his return. A Vatican official told the archbishop the Church had no record of any previous reports on Shelley and asked him to gather more information, noting that Shelley's behavior could be considered a grave sin and grounds for suspension.
In response, Haselberger scoured the Shelley files. She found a complaint from a counselor at Dunrovin Retreat Center in the mid-1990s that said Shelley wrestled with boys in a swimming pool and struggled to maintain proper boundaries. She also learned that Shelley had allowed an 18-year-old male to live in a church rectory with him in the late 2000s, a finding that is also included in Niensted's letter to the Vatican.
"The nuclear option"
Haselberger grew increasingly alarmed. She wanted Shelley out of ministry because she worried he might pose a risk to children. She decided to go for what she called "the nuclear option."
On May 15, 2012, she went into her office, took the discs, copied several images that appeared to depict minors and pasted them into a two-page document. One image showed a boy who looked to be about 14 years old performing a sex act on an adult, she recalled. Another showed a slightly younger boy with his hair gelled and gold chains around his neck, posing for the camera.
Haselberger printed the photos, attached them to a memo, put them in a folder for the archbishop and dropped it in the archbishop's interoffice mail, just down the hallway from her office. She also gave a copy to Laird, the vicar general, she said.
Nienstedt reviewed the images and held a meeting at the chancery with Haselberger and other archdiocesan officials, she said. It appeared as though the nuclear option had worked.
"I remember him saying something to the effect of, 'This changes everything,'" Haselberger said.
Help us tell this story
Do you have a story to share?
If you have insight into this story or others like it that you'd like to share with us, please tell us.
Contact the reporter
The archbishop began working with Haselberger to draft a letter to the Vatican to report Shelley's misconduct. He addressed the three-page letter to Cardinal William Levada, the prefect of the Congregation for the Doctrine of the Faith.
"I am writing to inform you of an instance of possession of pornographic images, possibly of minors under the age of fourteen, by a cleric of the Archdiocese of St. Paul and Minneapolis," the letter said.
Nienstedt noted that the images were found in 2004, before he became archbishop.
"It is unclear whether civil criminal action remains a possibility," Nienstedt wrote. "The independent investigator hired to look into this matter concluded that 'many of the homosexual pornographic images viewed by this investigator and the computer analyst could be considered borderline illegal, because of the youthful-looking male images', but the decision of my predecessor was not to report the discovery of the images or the images themselves to law enforcement."
The letter ended with a request for advice on how to proceed. However, it was never sent, Haselberger said. A short while later, she said, she was pulled off the case and McDonough took over.
An investigation, and a letter to Neil Diamond
In June of last year, while still debating the findings from the computer analysis eight years earlier, the archdiocese ordered a new private investigation of Shelley's computers.
It did not go smoothly. Shelley denied owning a computer, and church officials seized the parish office computer instead. A private forensic examiner did not find pornography. However, he stumbled across something else — a curious letter from Shelley to singer Neil Diamond.
"I have been a fan of your music for most of my life and have enjoyed you in concert well over 100 times in the course of the past 30 years," the letter begins. "So it is with some distress that I write this letter today to bring a certain matter to your attention."
Diamond's guitarist, the priest explained, had accused him of "indiscretions with young boys."
Shelley called on Diamond to intervene.
"I find myself unsettled to think that anyone would spend so much energy fixated on me as to create such a fiction and share that fiction with others as if it is fact," Shelley wrote. "His inability to let it go, or to admit his wrong makes me wonder if and when he might do or say something else."
The accusations were so hurtful, Shelley explained, that "for the first time in my years of following you I am giving strong consideration to skipping your show being offered in St. Paul in July."
The discovery that a priest had written to a rock star about allegations of pedophilia did not prompt an investigation, Haselberger said.
She recalled the reaction of McDonough, the head of the archdiocese's child safety program. She said McDonough told her, "He hasn't incriminated himself."
The final months
The debate over the images continued into this year.
In a Jan. 27 memo, McDonough told Nienstedt and other top leaders that he had no memory of the 2004 investigation. Perhaps, he wrote, "I had simply forgotten the graphic and offensive nature of what was there."
McDonough recommended that Shelley be returned to ministry "if current archdiocesan leaders believe he has made the necessary changes to his life."
On Feb. 7, Nienstedt wrote a memo to Haselberger, Laird and Bishop Lee Piche. "You have all received the two-page documentation that Fr. Kevin McDonough sent to me on Jan. 27, 2013, regarding Fr. Jon Shelley," it said. "Father concludes that he sees no reason for us to pursue the question of sexual child abuse in the case of Father Shelley. I ask for your considered opinion with regard to giving Father Shelley a pastoral assignment."
One week and several memos later, Haselberger called the Ramsey County Attorney's Office and reported the pornography. Police closed the case last week. No one has been charged.
Sasha Aslanian, Mike Cronin, Meg Martin and Tom Scheck contributed to this report
.
---
---
The Jon Shelley file: Internal church documents that Jennifer Haselberger turned over to police and were obtained by MPR News

Madeleine Baran is a general assignment reporter for MPR News.