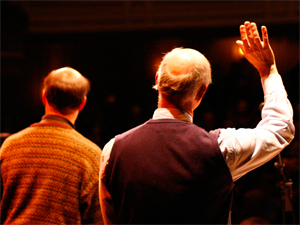 Final Morning Show Broadcast
Fitzgerald Theater, St. Paul, MN
December 11, 2008
More from the Morning Show:
Wednesday, December 3, 2008
Features and Guests
Singer-songwriter Krista Detor has roots all over the U.S., including California, North Dakota, and her current home in Bloomington, Indiana. She's moved around a lot in her career and her touring schedule echoes that long road. She'll be doing her third European tour in 12 months in March of 2009.
Program Archive
December 2008
S
M
T
W
T
F
S
1
2
3
4
5
6
7
8
9
10
11
12
13
14
15
16
17
18
19
20
21
22
23
24
25
26
27
28
29
30
31
Services