Madeleine Albright on 'Prague Winter'
10:06 AM, February 27, 2013
9:06 AM, May 13, 2013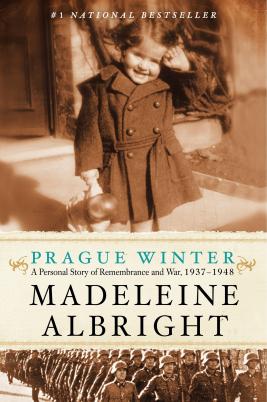 On the radio
Madeleine Albright: Served in the administration of President Bill Clinton as the first female secretary of state. Albright is chair of Albright Stonebridge Group. She is also the author of five New York Times best-selling books.
Former Secretary of State Madeleine Albright joins The Daily Circuit to talk about her latest memoir, "Prague Winter," which explores her childhood in Czechoslovakia during the Nazi occupation and the onset of the Cold War.
From The Economist:
The book is, above all, a journey of self-discovery. Ms Albright conducts a compelling personal exploration of her family's Jewish roots, of which she only learned shortly before she first started serving as secretary of state, thanks to an ardent reporter at the Washington Post. She was "shocked" and "embarrassed" at the time of the expose, and, as she writes in her book, not "entirely reassured by the many people who spoke or wrote to me of having had comparable experiences concerning secrets kept by their own parents. I could accept without being satisfied that there was nothing inexplicable or unique about the gap in my knowledge; still, I regretted not having asked the right questions."
comments powered by
The Daily Circuit from February 27, 2013