How women fared in 2012 election
11:06 AM, November 9, 2012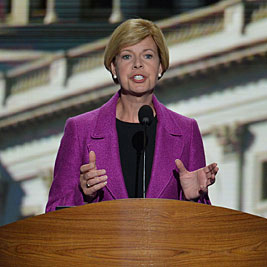 On the radio
Barbara Palmer: Associate professor of political science at Baldwin Wallace University and co-author of "Women and Congressional Elections: A Century of Change"
Related Stories
The 113th Congress will have 20 female senators, the most in U.S. history. With some races still yet to be called, four more women have been elected to the House of Representatives, bringing the total to at least 77. And New Hampshire will become the first state to have women holding all its top elected positions: a female governor, two senators and both of its congressional seats.
We talk to a congressional expert about how female candidates fared in the 2012 election.
comments powered by
‹ Earlier

The Daily Circuit from November 9, 2012