How should schools handle teachers accused of sexual misconduct?
11:06 AM, October 12, 2012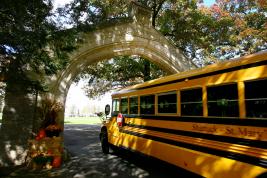 On the radio
Victor Vieth: Executive director of the National Child Protection Training Center, based at Winona State University.
Related Stories
Questions remain over how officials at private college prep school Shattuck-St. Mary's in Faribault handled allegations of sexual misconduct between a student and a teacher. We'll ask a child protection expert about how schools should handle these incidents.
comments powered by
The Daily Circuit from October 12, 2012