How can the kidney transplant system be improved?
10:06 AM, September 20, 2012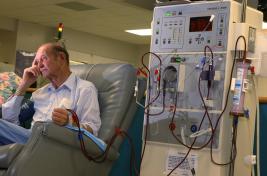 On the radio
Susan Gunderson: CEO of LifeSource, an organization that manages organ and tissue donation
Resources and Links
Nearly 18 percent of donated kidneys were discarded last year, according to The New York Times, and some believe that at least some of those kidneys could be transplanted if the system for matching them to potential recipients were improved. What does the system need to be more efficient?
comments powered by
The Daily Circuit from September 20, 2012