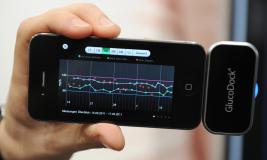 Audio
On the radio
David H. Freedman: Author of 'Wrong: Why Experts Keep Failing Us--And How to Know When Not to Trust Them.' He has been an Atlantic contributor since 1998.
Resources and Links
Browse through your smartphone's app store and you're bound to come across programs aimed to help you lose weight, exercise more, get better sleep and save money.
The apps are part of a growing system of behavior modification programs based on B.F. Skinner's theories that are making an unlikely comeback after being shunned by researchers 50 years ago.
David H. Freedman wrote about "The Perfected Self" in the June issue The Atlantic.
"The term 'behavior modification' still sounds a little scary to many people," Freedman said on an Atlantic chat about the piece. "There's no clear definition to it, but somehow it seems like a form of controlling people against their will. Actual Skinnerian behavior change generally gently guides people toward behaviors they find more satisfying and helpful to their goals."
Freedman will join The Daily Circuit Thursday to talk about behavior modification tools and how users are benefiting from them.
comments powered by
The Daily Circuit from May 31, 2012