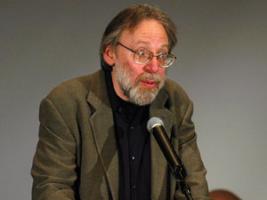 On the radio
Kenneth Turan: Film critic for the Los Angeles Times and NPR's Morning Edition. He is the author of several books, including "Never Coming to a Theater Near You."
Resources and Links
Related Stories
We thought it would be fun to bring in NPR and Los Angeles Times film critic Kenneth Turan to talk about movies that have been overlooked. Turan will join Kerri Miller and Stephanie Curtis Friday on The Daily Circuit to share the great films that more people need to see.
Do you have any movie suggestions? Post them to our blog.
comments powered by
The Daily Circuit from May 4, 2012