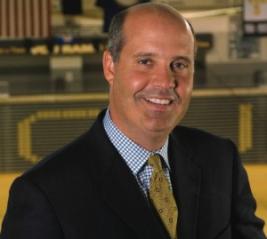 On the radio
Charles Clotfelter: Professor of public policy and professor of economics and law at Duke University. He is the author of "Big Time Sports in American Universities"
Related Stories
The University of Minnesota introduced Norwood Teague as the school's finalist for the athletic director position Monday. The Board of Regents has to approve his hiring in May.
Teague, currently Virginia Commonwealth's athletic director, comes to Minnesota with the task of changing the public perception of the school's sports program.
What will he need to do put the Golden Gophers on par with other Big 10 programs, and will there be compromises involved?
comments powered by
‹ Earlier

The Daily Circuit from April 24, 2012