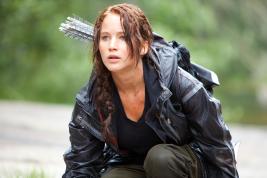 On the radio
Joel Stein: Columnist for Time Magazine. His first book, "Man Made: A Stupid Quest for Masculinity," will be published in May.
Resources and Links
Related Stories
Time magazine columnist Joel Stein set the New York Times' comments section ablaze with his latest essay entitled 'Adults Should Read Adult Books.'
The only thing more embarrassing than catching a guy on a plane looking at pornography on his computer, Stein says, is "seeing a guy on the plane reading 'The Hunger Games.'" Should adults ditch the young adult books for something more age appropriate?
comments powered by
‹ Earlier

The Daily Circuit from April 4, 2012