Can we stop the rising price of gas?
11:06 AM, February 29, 2012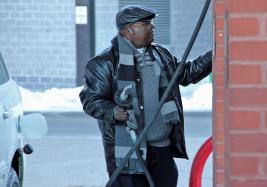 On the radio
James Hamilton: Professor of economics at the University of California-San Diego
The price of gas has increased for 22 days in a row. In some states, the price of a gallon of gas is already over $4. Why is this happening in February and can anything be done to halt it?
comments powered by
The Daily Circuit from February 29, 2012