Will Ohio shooting change school safety measures?
11:06 AM, February 28, 2012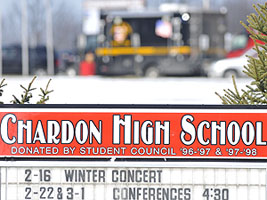 On the radio
Charles Williams: Director of The Center for the Prevention of School-Aged Violence and assistant clinical professor in the School of Education at Goodwin College of Professional Studies at Drexel University
Greg Vandal: Former Sauk Rapids-Rice School District superintendent, United Way of Central Minnesota interim director
Related Stories
The deadly school shooting at Chardon High School in Ohio Monday reminds us that these events are rare, but highly disturbing. Tom Weber talks to a youth violence specialist to find out if this event changes anything in regards to school safety and how schools have adapted since the tragic events at Columbine High School in Colorado.
comments powered by
The Daily Circuit from February 28, 2012