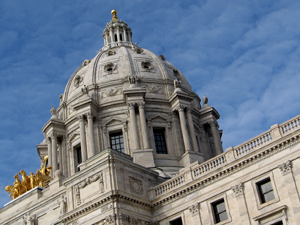 Republicans want to cut $1.1 billion from health and human services to spend on tax cuts, education and transportation. Health care officials say that may harm needy Minnesotans.

House Republicans will seek $2 billion in tax cuts when they return from 10 days off. Gov. Mark Dayton and Senate Democrats say too much tax relief could hurt Minnesota.
The measure faces dim prospects in the Senate and governor's office.