State of the Arts: February 15, 2011 Archive
Posted at 11:38 AM on February 15, 2011 by Luke Taylor (1 Comments)
Filed under: Arts 101, Museums, Painting
Here's a quick quiz: When a curator at an art museum talks about a scumble, is he or she describing:
A) a museum patron who's behaving boorishly?
B) bits of debris that flake off when a painting is dropped?
C) a brawl in the gallery?
D) the use of light paint over darker paint?
Today we continue our series explaining unusual words and phrases in the arts by looking at the language used by those who curate paintings at museums. Read on to find out the true answer to the question above.
Erika Holmquist-Wall is a curator at the Minneapolis Institute of Arts (MIA). Incidentally, she says the word "curator" comes from a Latin term meaning "to care for," which accurately describes what she and her colleagues do for the MIA's collection of paintings. "You see our work when you go through the galleries in how works are installed, how they're described and how they're arranged," she says. "We're also responsible for the conservation of the paintings."
Holmquist-Wall recently explained some of the lesser-known words she and her colleagues use in their work.
Scumble
A scumble is a thin, lighter-color paint that's applied over darker underpaint. "If you look at the clouds in the sky in a painting and see the way the brush dances across to make the clouds or tinges of white, that would be a good example of a scumble," Holmquist-Wall says.

The sky in Paul Huet's Caretaker's Cottage in the Forest of Compiegne (1826) provides a good example of scumbles.
Impasto
The term that describes the texture created by an artist's brushwork is impasto. Vincent Van Gogh, for example, daubed thick, rich impasto. Compare that to Georges-Pierre Seurat, who created crisp, delicate impasto.
Pentimento
Taken from Italian where it means "change of mind," a pentimento is an artist's alteration to a painting. A famous example in the MIA's collection is Rembrandt's Lucretia. "If you stand back and look at it in the right light," Holmquist-Wall suggests, 'you're able to see where Rembrandt had originally drawn her shoulder slightly higher."

Rembrandt's Lucretia contains a pentimento.
Craquelure
As a painting ages, a craquelure -- or pattern of cracks -- develops on its surface. Craquelure doesn't diminish the value of the work. "It offers clues to environmental conditions, if it was rolled up, if it was struck by an object, what kind of support was used on it," Holmquist-Wall says. "The craquelure in the paint tells us basically what's happened over the years to the work."

You can see the craquelure in this close-up of Silenus by Jean-Baptiste-Camille Corot.
Fugitive
This isn't an art thief. Fugitive is a term that's used when describing pigment. Over time, the pigments used in certain oil paints tend to fade. An example Holmquist-Wall gives involves a pigment called yellow lake; Dutch painters of the 17th century mixed yellow lake with blue paint to make green. In the course of a few centuries, however, yellow lake has faded, so certain features, such as leaves in trees, have lost their yellow tint and now appear bluish. The yellow is therefore deemed "fugitive" because it flees the light.
Recto-verso
The recto is the front of a painting, the verso is the back. The verso is particularly important in determining ...
Provenance
... which is the history of an artwork's ownership. The verso of a painting can give clues to the work's provenance, as it often bears collector's stamps. The stamps can be anything from the seal of a royal family to what's called an atelier stamp, the mark of a particular artist's workshop. Holmquist-Wall says a large part of her work as a curator is tracing the provenance of new works that enter the museum's collection.

These three images are assembled from Bartolomé Esteban Murillo's Penitent Magdelene , shown in its entirety at left. The middle and right images are details from the lower corners of the painting where visible markings provide hints to the painting's provenance. Before coming to the MIA, this piece was once item #629 in the collection of Queen Isabella Farnese of Spain (1692 - 1766).
Didactic
Finally, a didactic is the placard next to a work of art that contains information about it. The word "didactic" is an adjective that means "intending to explain or instruct." As such, the didactics in a museum can tell us about: what's depicted in a painting, who the artist was and what he or she was like, what social or political factors may have been influences, where the painting has "lived" during its lifetime--i.e., its provenance and any other details that help give context to a work.

This didactic tells us that the painting next to it once belonged to Minnesota's most famous railway businessman.
Next Tuesday, visit State of the Arts for some slang used by classical music performers.
(
1 Comments
)
Posted at 9:00 AM on February 15, 2011 by Marianne Combs
Filed under: News and reviews

Art
Tut brings in loot, and a balancing act
To bring in major exhibits like the one opening Friday in St. Paul, museums pair with for-profit companies.
- Kristin Tillotson, Star Tribune
Fashion
Just for Kix: Brainerd costume designers taste Super Bowl stardom
Cindy Klough's phone has been ringing off the hook ever since the Super Bowl, where her company's light-up body suit costumes were featured on the bodies of the backup dancers for the Black Eyed Peas.
- Sheila Regan, TC Daily Planet
General
In defense of the Mall of America
I love the mall, and I'm here to offer a defense for it.
- Max Sparber, MinnPost.com
Movies
Minnesota natives Joel & Ethan Coen have a great chance for Oscar gold...again
With numerous major accomplishments already achieved throughout the movie industry, it's surprising for many to learn this film is by far the Coen's most successful to date.
- Ted Engen, Examiner.com

Music
La Crosse native wins classical Grammy with St. Paul quartet
What does La Crosse native Karen Kim, Lady Gaga and Lady Antebellum have in common? Each won a Grammy Award at this year's honors on Sunday.
- Terry Rindfleisch, La Crosse Tribune
Caleb Hawley talks about "Idol" future at sold-out Aster Cafe show
Born and raised in Hudson, Wisconsin and living in New York City for the past four years, this messy-haired, sweet-blue-eyed guy is as approachable as your favorite bartender, but with enough talent and soul to leave you standing speechless.
- Natalie Gallagher, City Pages
Justin Townes Earle talks addiction, redemption, and the 'crap' we call modern-day country
Earle just released his fourth album, Harlem River Blues, on Bloodshot Records this past September, and it has already earned him praise unlike many of the contemporaries in the folk/Americana genre.
- Cindal Lee Heart, City Pages
Dwight Yoakam at Mystic Lake Casino, 2/11/11
My appreciation for Dwight Yoakam's live show, after his Friday night performance to a sold-out crowd at Mystic Lake Casino, has now passed through three phases.
- Nikki Miller, City Pages
Robyn at First Avenue, 2/13/11
It was clear from the first chorus of "Time Machine" that pint-sized pop star was going to deliver a show sans the diva trappings, with her frugal stage (some plastic pinwheels, some flashing lights) and spandex outfit (no glitter, no shoulder pads).
- Natalie Gallagher, City Pages
Best Coast, Wavves, and No Joy at the Varsity, 02/11/11
It's not often that an opening band steals the spotlight from two far more prominent headliners, especially by playing what amounted to only a 20+ minute set.
- Erik Thompson, City Pages
Stage
A powerful 'Ma Rainey' at Guthrie
Ma Rainey' rocks the Guthrie. The August Wilson show opened in a moving production over the weekend.
- Rohan Preston, Star Tribune
As "Mother Courage," Barbra Berlovitz is a must-see
Mother Courage represents the war machine that always keeps moving despite the devastation it causes.
- Bev Wolfe, TC Daily Planet
This 'Sarah Palin' takes aim with wit, not malice
Brave New Workshop tours Minnesota and skewers politicians of all stripes.
- Rohan Preston, Star Tribune
Michelle Perdue's "The Housekeeper's Dirt" takes on the issue of domestic violence
Michelle Perdue's The Housekeeper's Dirt at the Playwrights' Center dramatizes a not-quite savory and seldom-acknowledged aspect of black history.
- Dwight Hobbes, TC Daily Planet
Whips and wigs
In Genet's "The Balcony," the "sober ceremonies" of a brothel are tested in the real world. And found wanting.
- Claude Peck, Star Tribune
Ready for more Dracula?
Another adaptation of Stoker's novel doesn't sustain a sense of mystery.
- Graydon Royce, Star Tribune
Northrop's revitalization project approved and underway
Last Friday the Board of Regents at the University of Minnesota gave the thumbs up on plans to give the Northop a facelift.
- Jessica Armbruster, City Pages
Posted at 2:03 PM on February 15, 2011 by Marianne Combs
Filed under: Music, Video
Is it a coincidence that Josh Ritter is playing First Avenue the same weekend the King Tut exhibition opens at the Science Museum? Or is it DESTINY?
Posted at 4:14 PM on February 15, 2011 by Euan Kerr
Filed under: Arts management, Dance, People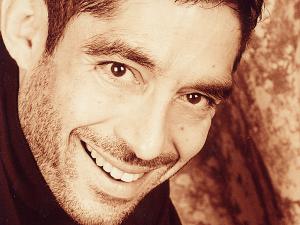 Frank L. Sonntag took a tour of his new home today and he admits it was both exciting and emotional. The recently named executive director of the Cowles Center for Dance and the Performing Arts says he was stopped short by the sight of a class underway at the Minnesota Dance Theater School.
"And I was standing looking through a glass wall into the studio that was filled with these, you know, four-year old, five-year-old ballerinas. They were doing stretching exercises, bending back and forth, and the hallways were lined with parents. and... I got a little choked up," he said this afternoon.
He notes this is a sight he's likely to see a lot in coming months and years. Not only does the Cowles Center, which comprises the Shubert Theater and the Hennepin Center for the Arts, serve as a performance and rehearsal space, it's home to some 20 dance and performance groups, and two dance schools.
"It's astounding, the level of activity that happens right here," he said.
The Cowles Center will celebrate its grand opening on September 9th.
At a time when the tough economy has put paid to a number of dance venues around the country, a new dance venue is a rarity. Sonntag, who was general manager at the Brooklyn Center for the Performing Arts in New York, says being able to shape such a venue from the ground up is "the opportunity of a lifetime."
He's filled with praise for Kelly Lindquist and the rest of the ArtSpace team which has wrestled with the project for years and brought it to this point. He says the way they have put it together is very smart.
"I think it's remarkable and I think that it's rare," he said. He says the Cowles set-up is very sound
"In part because of the economies of scale that is created by having all of these cultural non-profits in one building, and that's very appealing."
He's looking forward to helping provide a new level of support for these organizations in terms of marketing, fundraising, and management advice as needed. Not only is his goal to make the organizations stronger, the Cowles Center mission is to grow the dance audience in Minnesota.
He also likes the Cowles Center education component, including a distance-learning project which is available to every teacher in Minnesota.
Sonntag officially takes up his new post next week, and he's very much in the getting settled mode. But he says he's ready.
"The challenges, they are many. Fundraising is always a challenge, and anyone who says fundraising is easy is lying, because it isn't, and particularly in this kind of economic environment it gets much more difficult. But you know a lot of the heavy lifting has been done."
"I am coming in for the sexy part," he continued. "The bricks and mortar are rising, and I just walked through the theater, and when you stand in the auditorium and look at the proscenium opening it's very exciting. And I think that the community here will get more and more excited about it as the finishes come on- line, and I really look forward to that."
Posted at 3:27 PM on February 15, 2011 by Marianne Combs (1 Comments)
Filed under: Film, Museums

Image courtesy of Walker Art Center
MPR's chief art hound Chris Roberts has this news on one of the most popular events of the summer.
Twin Citians take their beloved cultural traditions very seriously. Especially a particular warm weather event that pairs the brightest lights in local music with classic films. We're very protective. We're sentimental. So when the Walker Art Center put its longest running and perhaps most cherished program, "Music & Movies in Loring Park" on hiatus last year, we were sad and upset. Granted, City Pages admirably filled the breach with a summer surrogate, "4 Nights in Loring Park," but it wasn't the same.
Thankfully, the piercing, anguished cries of disappointment that echoed in 2010 will be replaced by joyous hallelujahs because the Walker is back in the game! Today it announced it will host "Music & Movies' the first four Mondays in August (August 1, 8, 15, and 22).
There's also a nod to 'Music & Movies' 1973 origins, when all the screenings were silent films with live accompaniment. On Aug. 22, the Walker will wind up the series by moving it from Loring Park to its own green space for a silent movie with a live band soundtrack.
Specific films and bands will be announced in May.
Hallelujah!
(
1 Comments
)