Posted at 9:16 AM on September 17, 2010 by Marianne Combs
Filed under: Events

Mary Mack
Friday night local punk poet Paul Dickinson presents his semi-regular Riot Act Reading Series in the Clown Lounge of the Turf Club in St. Paul. He'll be joined at 8pm by folk comedienne Mary Mack.
A couple of strong and powerful theater pieces open this weekend...
Frank Theatre presents the area premiere of "Eclipsed", the story of five women thrown together by civil war in Liberia, and how they learn to survive as the "wives" of a commanding officer who took them as loot.
Penumbra Theatre presents "Sleep Deprivation Chamber", about a college boy who's beaten by a cop, and his mother's fight to protect him. It's the dramatic telling of a true story written by the mother and son who lived the experience.
Looking for ambient electronic music that's "visceral" "foreboding" and "defiant?" Southern Theater presents two evenings of new music by Ben Frost and Tim Hecker this Friday and Saturday.

Saturday the American Swedish Institute hosts the Minnesota Tile Festival, which brings together more than 40 local and national tile artists, offers hands-on workshops, and includes free tours of the mansion.
Looking on to early next week, acclaimed Norwegian novelist Per Petterson speaks at the Guthrie Theater. Petterson is represented in the United States by Twin Cities publishing house Graywolf Press.
Posted at 12:00 PM on September 17, 2010 by Euan Kerr (1 Comments)
Filed under: Film, People
Director Amir Bar-Lev doesn't mince words about the central character in his new film, which opens in the Twin Cities this weekend.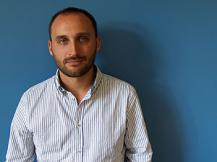 "The icon Pat Tillman is a guy the real Pat Tillman would have hated," he says over the phone. "Because Pat Tillman was by all accounts a guy who was incredibly loyal, incredibly driven, and had incredibly strong beliefs. But one of his greatest qualities was he was always willing to challenge his own beliefs."
Tillman was the talented football player who caused a sensation by setting aside a contract with the NFL to join the US Army after the September 11th attacks. He served a tour of duty in Iraq and then died during his second tour, this time in Afghanistan. At first the US Army reported he died protecting his platoon. Weeks later the military changed its story and admitted "friendly fire" killed Tillman.
The admission came with an apology, but Bar-Lev says it's not worth much.
"If you look back over the last four or five years you'll find that the military, the government have repeatedly apologized to the Tillman family for the mistakes that they have made. This is one of these apologies that's not an apology at all. It's actually a piece of the deception."
Bar-Lev's compelling documentary "The Tillman Story" explores what happened, before during and after Tillman's death. He's also blunt about what he sees as a government cover-up.
"The smugness with which they lied to the American people, it reflects poorly on all of us really," he says.
"The Tillman Story" points its finger all the way up the chain of command, and attacks the claim that the generals and the Secretary of Defense, Donald Rumsfeld didn't know about an effort to suppress the fact that Tillman died as a result of his own side's attack.
Yet Bar-Lev says the responsibility needs to be shared even further.
"I think it's all to easy to try to chalk this up on the last administrations or something like that. But look, their lies worked because the press ate it up, and the press ate it up because we ate it up."
He readily admits the film's debt to Danny Tillman, Pat's mother, who never accepted the official line on what happened. Bar-Lev says the military made a major miscalculation about Danny.
"They handed over 3500 pages of documents related to Pat's death, over to Danny, expecting that she would never actually pour through them," he says.
But go through them she did, despite the fact that many of the pages were black with redactions. She enlisted help from a former Army Ranger who explained and further researched what the official documents said. Bar-Lev says his film stands on the shoulders of Danny Tillman's work.
Bar-Lev says his own view of Pat Tillman changed as he learned more.
"The more we got to know Pat, the more we liked him, the more human he got and the more heroic we actually felt he was," Bar-Lev says. "You know it's hard to emulate a cartoon character. That's one of the things this family's been struggling to correct. If we want to have heroes we can live up to, who we can try an teach kids about, these have to be people who aren't one dimensional caricatures, and that's exactly what Pat has become in his death."
Bar-Lev's last film "My Kid Could Paint That," explored the story of Marla Olmstead, a young girl whose abstract paintings began fetching huge money from collectors. Then people began questioning whether she was actually creating the pictures.
Bar-Lev says there are real parallels between the films. Both are about story-telling he says, and they are both about people who didn't talk publicly about their motivations, Tillman because of his personal philosophy, and Olmstead because she was eight.
"Neither of them said much," Bar-Lev explains. "And in their silence the rest of us came in and spoke volumes about them while disregarding who they actually were, or what were the actual facts."
When asked what impact he hopes for "The Tillman Story" Bar-Lev says he wants members of the public to be more skeptical about what they are told.
"This is a story which should cause people to question something the next time it sounds like a Hollywood thriller," he says.
He also says the story isn't over. He expect there will be more revelations in time.
"When you hear that word 'mistakes' and you'll hear it more and more as this film gets more widely disseminated, you know that the government has not yet come clean," he says.
He has a couple of other things he wants to come of the movie.
"What we hoped would happen with this film is in a way we are giving Pat back to his family and taking him away from this realm of the mythological."
"Because I think we all kind of grabbed at Pat after his death. The Right grabbed at him. Then the Left grabbed at him. The press grabbed at him and he doesn't belong to us. He belongs to his family."

You can hear the first of my conversation with Amir Bar-Lev here: Listen
And here he talks about the iconography surrounding Pat Tillman: Listen
(
1 Comments
)
Posted at 3:39 PM on September 17, 2010 by Marianne Combs (2 Comments)
Filed under: Architecture, Culture, Theater

The beginnings of F. Scott Fitzgerald's mural on the side of the theater that bears his name.
MPR Photo/Tom Campbell
Well, we all knew it was a historic building, at least to those of us here at MPR, but it sure is nice to get the official seal of approval.
In August, MPR's President Bill Kling got the final work from the Minnesota Historical Society saying that the "Sam S. Shubert Theatre and Shubert Building" had been entered in the National Register of Historic Places.
The theater, which opened in August of 1910, has changed names and hands a few times. For a while it was a movie house, and in 1933 was renamed The World Theater. In 1981, Garrison Keillor brought his radio program, "A Prairie Home Companion," to the World. It was Keillor who led the charge to rename the theater in honor of St. Paul native F. Scott Fitzgerald.
In honor of the theater's 100th birthday, and its historic status, the folks who run events here at MPR have planned a few special activities in addition to the usual cultural offerings at the Fitz.
This Saturday, Patricia Hampl debuts a new work - commissioned by MPR - called "The Big Time." The evening's performance will be introduced by Eleanor Lanahan, Fitzgerald's granddaughter, and the show will include a special musical performance by Blake Hazard, Fitzgerald's great-granddaughter. After the show, the audience will be invited to lift a glass to the kick-off of the theater's Centennial Season and witness the unveiling of our new plaque acknowledging our placement of The National Register of Historic Places.
Also, a mural of F. Scott Fitzgerald is right now underway on the side of the theater. The image is inspired by a photo of Fitzgerald and his wife, Zelda, taken at the White Bear Yacht Club in 1921.
(
2 Comments
)