Posted at 8:25 AM on June 3, 2010 by Chris Roberts
Filed under: Art Hounds, Events, Film, Music, Theater
Still from "Sounds Like Teen Spirit," screening Friday at Sound Unseen in Duluth.
It's an all-festival installment this week as the hounds look forward to an international childrens fest, a festival of films about music and an experimental theater festival.
(Want to be an Art Hound? Sign up here!)


Sharon DeMark has gotten in the habit of going to the annual Flint Hills International Children's Festival at the Ordway in St. Paul, and her family is usually in tow. Sharon, the arts program officer for the St. Paul Foundation, says the five dollar ticket price for some incredible international children's acts is amazing, as is the number of free performances happening in Rice Park. The festival runs June 1-6.


Jean Sramek predicts the hipster-friendly yet encompassing Sound Unseen International Film and Music Festival will be a hit when it makes its inaugural appearance in Duluth June 2-6. Jean is a Duluth theater artist and music buff who describes Sound Unseen as a festival of films about music from around the world, coupled with live music, of course. Sound Unseen has migrated north after being a mainstay in Minneapolis for the last decade.
Minneapolis dance and theater videographer Ben McGinley says an unpredictable, rich experience awaits you at the Red Eye Theater in Minneapolis as its New Works 4 Weeks Festival unfolds during the month of June. Ben is particularly interested in the "Works in Progress" series, June 3 - 6, in which five artists will each have 15 minutes to give audiences a glimpse at new work they're developing.
For more Art Hounds' recommendations, check us out on Facebook and Twitter.
And you can get an early sneak peek at the Art Hounds' picks every week by texting the word ART to 677-677.
Posted at 4:10 PM on June 3, 2010 by Chris Roberts (2 Comments)
Filed under: Culture, Music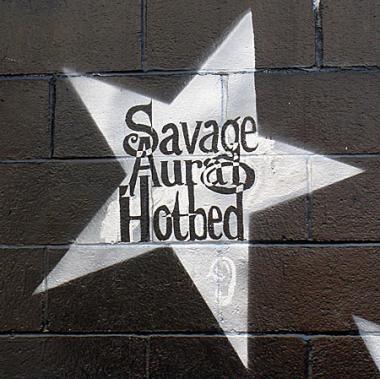 Change, in this case in the form of a new coat of paint on the outside of First Avenue, can be upsetting. Especially when the whitewash appears to be erasing the history of one of Minnesota's most treasured institutions. Word spread this week that the First Avenue was updating its wall of stars. The wall is kind of the Minneapolis equivalent to the Hollywood Walk of Fame, only it honors the musicians who've put the club on the map over its 40-year history. First Avenue announced through Twitter and Facebook that it wanted fans to vote on bands or artists they think deserve a star. The reaction, among some, has been severe.
"I'm swallowing vomit as I type this."
Greg Swan, operator of the music blog Perfect Porridge, pleaded that First Avenue restore each star just as it was. Swan derided the "American Idol" star system the club had adopted. He lamented that "it's a sad day when a classic idol goes fake and face-lift over authentic and wrinkly."
First Avenue spokeswoman Machen Davis said repainting the stars is mainly a maintenance issue. It hasn't been done in ten years, and Davis said with 530 stars on the wall, the club is running out of room for new ones. She said First Ave. definitely wants the input of its patrons, but the majority of the stars will be determined by staff.
"It's obviously gotta be someone that's played here before, someone's that's been loyal to the club, has had a following or keeps bringing fans out," Davis said.
She said the club will reduce the number of stars from 530 down to 400 or so.
"There are gonna be some that fade away, but really I think there are some bands and even actually some past employees that have snuck up (on the wall) over the years so, some of those, I really don't think people will notice they're gone," Davis said. "Obviously it's hard to let go but I think there are a lot of other new deserving bands that need to get up as well. With 400 I think that will leave us some room. If we do want to add some more we'll have plenty over the years."
By the way, Davis assures that revered stage manager Conrad Sverkerson's star will continue to shine after the upgrade is complete. She said she's not sure the club was prepared for the Minne-uproar over the stars. But she says the staff is honored by the outpouring of concern and promises it will tread very carefully as it decides which stars to extinguish. The new cosmos of stars will be twinkling on the walls of First Avenue in the next two to three weeks.
(
2 Comments
)