Posted at 3:27 PM on March 18, 2006 by Bob Collins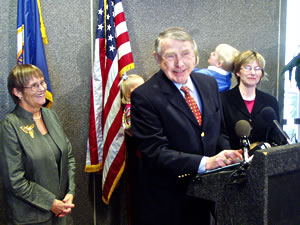 You know, if you ignore the perspective of politics, there's nothing I like more than chatty grandchildren and a grandfather's laughter. Listen to Martin Sabo's announcement today and you'll see what I mean. And husbands should cry when they talk about their wives and children. We should do more of that.
It's on the story page, up on the right side.