Posted at 12:14 PM on January 14, 2012 by Bob Collins (4 Comments)
Filed under: Sports, Weather
As I expected I would, I had a blast at Friday night's Crashed Ice event in Saint Paul, and as I wrote about this week, there were, indeed, periods of inactivity not captured by all the glitzy videos that Red Bull has been putting out and which it will continue to issue this week.
But it didn't matter.
There are times -- mostly winter -- when Saint Paul "gets it" like no other North American city. It was smart enough to understand the drawing power of the beauty of the Cathedral of Saint Paul, when combined with the beauty of a community -- mostly young people -- coming together to do little more than celebrate winter.
No endless braying of cold temperatures by TV (and a few radio) meteorologists can disguise this fact: the people of Saint Paul and environs know how to make winter a verb.
If you go tonight, do this: When everyone is watching the skaters, turn around and watch the faces of everyone watching the skaters -- it's a great picture. (And then send that picture to me, please).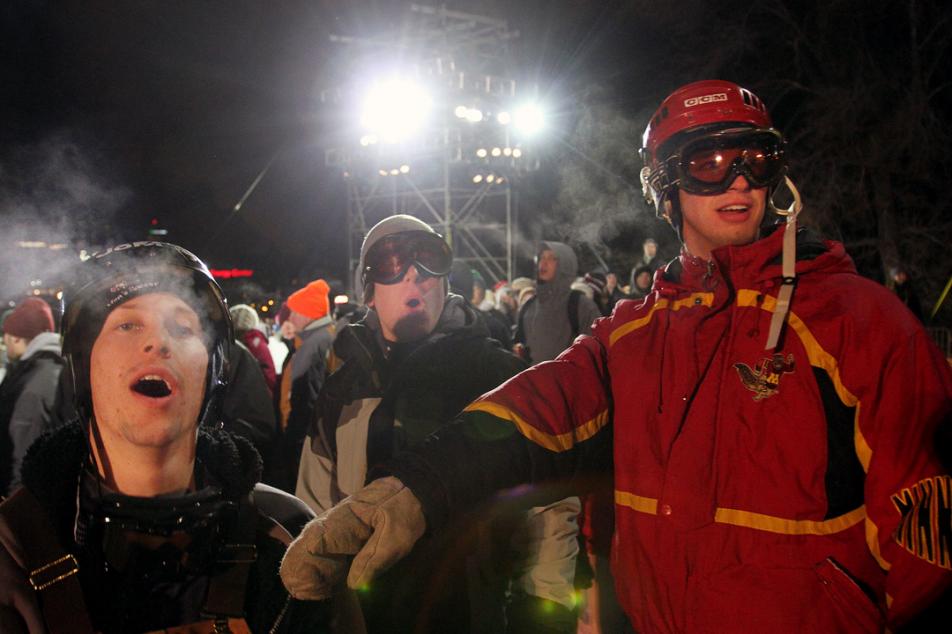 Check the great expressions in this image.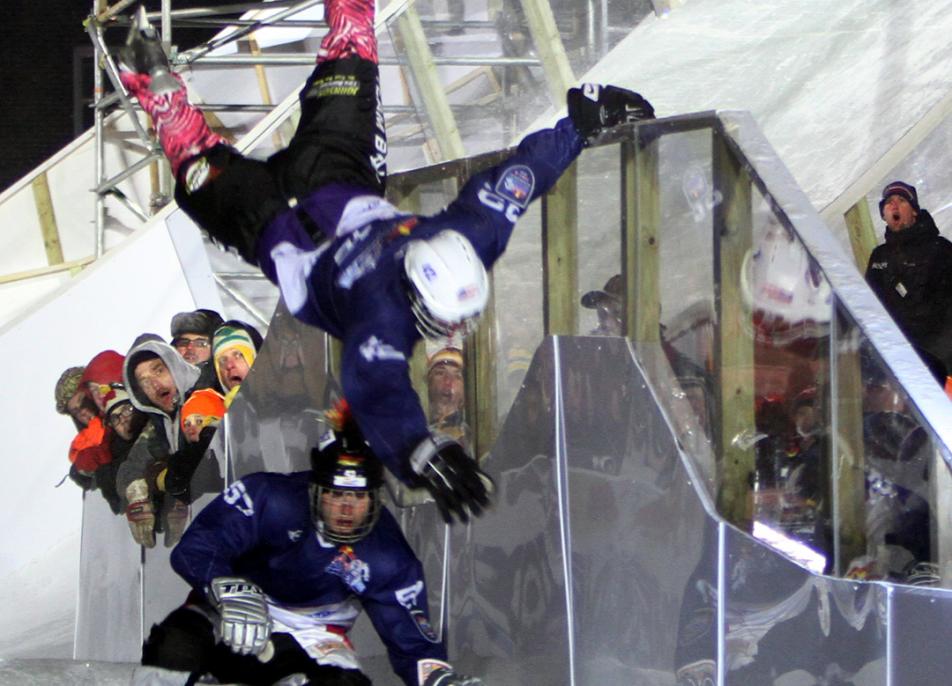 Here are more images by the incredible MPR photographer, Jeff Thompson.
Red Bull, by the way, is out with a new glitzy video.
(
4 Comments
)
Posted at 10:53 PM on January 14, 2012 by Bob Collins

Marv Davidov died on Saturday at 80. He was the dean of the Minnesota peace movement, and started the Honeywell Project, which protested the making of cluster bombs for use in Vietnam.
On Twin Cities Planet, Steve Clemens has a compelling remembrance:
Thursday morning while visiting him at Walker Methodist Health Center, I told him I was stepping out of the room so one of his care-takers could change his dressing. He grabbed my hand, smiled, and said, "I love you, Steve" and I returned the sentiment. He knew his time was rapidly approaching and he dared not leave any loose ends. As I think of this brother with many fond memories, one of my favorites was his story about standing naked in the shower at a health club and his conversation with an FBI agent. If you don't know it, get Carol's book and enjoy some of the many adventures and stories of my friend and mentor.


MPR's Voices of Minnesota series talked to Davidov when it profiled him back in 2007.
The following video has some obscenities in it. Peace is like that.