Posted at 7:50 AM on March 15, 2010 by Julia Schrenkler (3 Comments)
Filed under: Five by 8
Rouser for your sprung-ahead Monday. Why is it the clarinet gets no respect today?
If the last 25 seconds doesn't leave you smiling and pleasantly jazzed for the day, post a suggestion for the next rouser in the comments. I'll give it a listen at the least. I'm big on Basie but the reminder/inspiration is courtesy The Current.
Today MPR will be busy with live coverage of the unallotment hearing. Keep tabs on Polinaut, but here are a few other news items that will bring you up to speed for Monday's water cooler discussions.
1) Schooooool's out for almost all the summer. Our own Tom Weber reports that the school year will start before Labor Day in southwestern Minn. In Weber's feature it outlines there's a state law that bans starting school before Labor Day but another law allows "flexible learn year" programs. All the districts starting on August 23 are listed in the feature.
While the subject of education law is up for discussion, Obama Calls for Major Change in Education Law (New York Ttimes) by overhauling No Child Left Behind. Minnesota connection: Representative John Kline is quoted in the piece.
2) Did you ace math in school? Internet fraud's U.S. price tag put at $550 million (Los Angeles Times) That's up a troubled double from reported losses of $264.6 million in 2008 according to the Internet Crime Report.
U.S. citizens reported losing more than $550 million in 2009 in Internet fraud, falling prey to a variety of increasingly sophisticated scams, according to a report [.pdf] by the Internet Crime Complaint Center.
"Increasingly sophisticated scams" include the fraud trends of 2009: Hitman Scam (in short, a message that says pay me and I won't kill you), stimulus and job site scams (recession ready) and fake pop-up ads for anti-virus software.

* Authories see spike in internet, phone scams (MPR 10/22/2009)
* Internet criminals attracted to social networks (Future Tense 2/26/2010)
3) Portmanteau Power! 'Funemployment' And More Slang For A Recession (NPR)
Get the top 10 list from The Christian Science Monitor.
4) Where's Lucie the Blog Dog when I need her? Fetching fun: Teaching dogs to sniff out antlers (Information from: St. Paul Pioneer Press Copyright 2010 by The Associated Press. All Rights Reserved.) In the piece dog trainer Tom Dokken is quoted,
"It's a type of hunting with your dog where you don't have a gun. And we know there are plenty of deer dropping sheds [shedded antlers] in urban areas."
Ah the fun we have with our dogs.
5) Euan Kerr reports filmmakers created a genre unknown in France:
TODAY'S QUESTION
The Science Museum of Minnesota opened its exhibit of the Dead Sea Scrolls over the weekend. Other recent exhibits have featured artifacts from the Titanic and Pompeii. Today's Question: What relic, from all of history, would you most like to see?
(
3 Comments
)
Posted at 3:33 PM on March 15, 2010 by Than Tibbetts

The two Northwest Airlines pilots who flew past the Minneapolis-St. Paul International Airport back in October have agreed not to fight the revocations of the licenses, the AP reports.
Under a deal with the FAA, the pilots will be allowed to apply for new licenses on Aug. 29.
The deal probably draws to a close a bizarre chapter in the final months of Northwest Airlines' existence. Bob Collins followed the incident extensively here on News Cut, so check out the archives if you're interested in the NWA Flight 188 incident.
The two pilots told investigators they were distracted by a spirited discussion and laptops in the cockpit, leading them to overshoot the airport by more than 100 miles before realizing their mistake and turning around.
Posted at 4:28 PM on March 15, 2010 by Than Tibbetts
Filed under: Media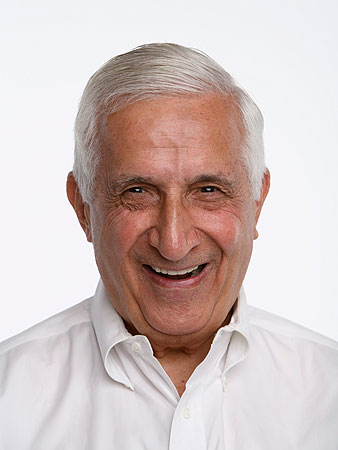 It's become an annual Minnesota media tradition. Every year, on the Ides of March, we mark one more revolution around the sun for our close, personal friend Sid Hartman. Sid's marking his 90th birthday this year.
MPR's Jim Bickal profiled Hartman on the eve of his 89th birthday last year.
Proving I'm not kidding about this being an annual tradition, the Star Tribune's "Yesterday's News" blog dug up Hartman's first column three years ago, when Sid was at the tender age of 87.
Update: MinnPost's David Brauer point us to a WCCO Radio collection of Sidisms.